MCPSS Magnet Program Resources
MCPSS Magnet Schools Program
MCPSS Magnet Schools are open-zoned schools. Open-zoned schools do not have a designated attendance area for students, but instead, encompasses the entire MCPSS attendance area. To determine which students should be able to attend our selection schools, students are chosen based on an application and lottery process and are required to meet entrance criteria.
MCPSS Magnet Schools are built on the foundation of the five pillars of diversity, innovative curriculum and professional development, academic excellence, high quality instructional systems, and family and community partnerships. Our choice schools embody the belief that highly motivated and academically focused students have interests and talents that are better cultivated in a magnet school program. Our magnet schools have focused themes and aligned curricula in Science, Technology, Engineering, and Mathematics (STEM), Fine and Performing Arts, and International Baccalaureate.
Diversity is an important element of a magnet school. Students from a wide array of cultures and backgrounds, including special education students and English language learners, attend our magnet schools. Thus, students are exposed to different ways of thinking and develop a stronger sense of tolerance and a broader world view. Magnet schools make the extra effort to create a sense of classroom and school community and to cultivate school spirit.
The curriculum, and the professional development that supports it, promotes higher level cognitive thinking and uses a "hands on–minds on" approach to learning that is inquiry or performance/project based. The magnet schools use state and district standards in all subject areas, however, they are taught within the overall theme of the school. The curriculum is also clear and transparent for families so they can fully engage in the learning of their students.
Magnet schools are designed for academic excellence. The curriculum and grading scales are modified from a regular program. Each grade level is accelerated and, due to the theme focus or each school, require students to carry a heavier academic load than non-magnet schools. The grading scale in our magnet programs includes grades A, B, C, and E with all averages below a 70 resulting in a failing grade by magnet standards. We use a computer-based lottery system for selection, and students must meet set entrance criteria.

For more information about our magnet schools program, call 251-221-4039 or email at magnetinfo@mcpss.com.
MCPSS Magnet Schools of Choice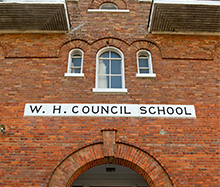 COUNCIL TRADITIONAL SCHOOL
, located at 751 Wilkinson Street, emphasizes accelerated academics and communications skills for 700 students in grades K-5. Council Traditional School is a National Blue Ribbon School of Excellence and provides Spanish instruction to its students at all grade levels, as well as project-based learning through its International Baccalaureate Primary Years Program and through Talents Unlimited skills-based lessons.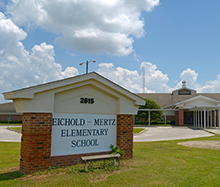 EICHOLD-MERTZ SCHOOL OF MATH AND SCIENCE
, located at 2815 Government Boulevard, serves 600 students in grades K-5 and is an ideal learning environment for students interested in an accelerated mathematics, science, and technology curriculum. Students learn using a laboratory-based math and science curriculum. Teachers at Eichold-Mertz strive to produce curious, confident students who explore, experiment, and solve problems to ensure success in the 21st century.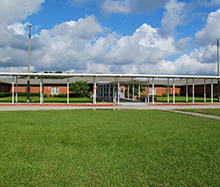 OLD SHELL ROAD SCHOOL OF CREATIVE AND PERFORMING ARTS
, located at 3160 Heather Street, serves 525 students in grades K-5 and emphasizes a strong academic program enhanced with dance, drama, art, and music courses. The arts are infused into academic classes to increase student achievement. It is the philosophy of Old Shell Road Magnet School that children learn in different ways and that the arts provide an additional way to help each child reach his/her potential academically, socially, emotionally, and physically. Old Shell Road School for the Creative and Performing Arts was named a National Blue Ribbon School of Excellence in 2015.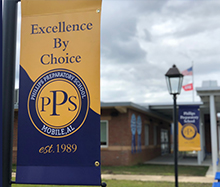 PHILLIPS PREPARATORY
, located at 3255 Old Shell Road, offers an accelerated college preparatory curriculum to 808 students in grades 6-8 and is a twice-recognized National Blue Ribbon School of Excellence. Phillips Preparatory emphasizes communication skills, accelerated mathematics, and foreign languages. The curriculum provides opportunities for academic exploration, extension and mastery of core subjects with emphasis placed on broad-based enrichment opportunities. Phillips Preparatory is preparing to implement the International Baccalaureate Middle Years program in 2016-2017. Phillips' curriculum is accelerated.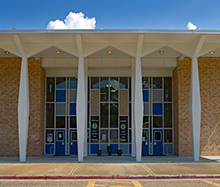 CLARK-SHAW SCHOOL OF MATH, SCIENCE, AND TECHNOLOGY
, located at 5960 Arlberg Street, serves 850 students in grades 6-8 and is a twice-recognized National Blue Ribbon School of Excellence. Faculty and staff encourage students to learn through laboratory-based science, mathematics, and technology courses. At Clark-Shaw School of Mathematics, Science, and Technology, all students participate in project-based instruction in a culture of high expectations for academic success. Clark-Shaw's curriculum is accelerated.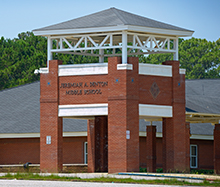 DENTON MAGNET SCHOOL OF TECHNOLOGY
, located at 3800 Pleasant Valley Road, serves 500 students in grades 6-8. Denton Magnet School provides a quality education that prepares students to meet the challenges of the 21st Century. It features a technology-driven curriculum that focuses on communication, collaboration, creativity and critical thinking. Mastery of specific technology tools are integrated into digital projects and assignments in core subjects. Students go beyond the use of software applications, to include exposure to algorithms, data structures and data management. Denton's curriculum is accelerated.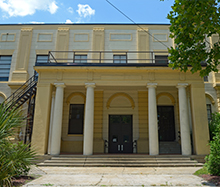 DUNBAR SCHOOL OF CREATIVE AND PERFORMING ARTS
, located at 500 Saint Anthony Street, serves 535 students in grades 6-8 and emphasizes a strong academic curriculum with a focus on creative and performing arts. Student learning is enhanced with electives in band, strings, piano, guitar, chorus, dance, baton, art, ceramics, musical theater, and drama. Dunbar Magnet School provides students opportunities to develop skills in the creative and performing arts by providing instruction equivalent to that of private lessons. Arts-integrated instruction, project-based learning and annual recitals and performances are used to support the curriculum of Dunbar School of Creative and Performing Arts. Dunbar's has standard grade level curriculum with advanced course offerings.