MCPSS gets major grant to expand JROTC STEM Leadership Academy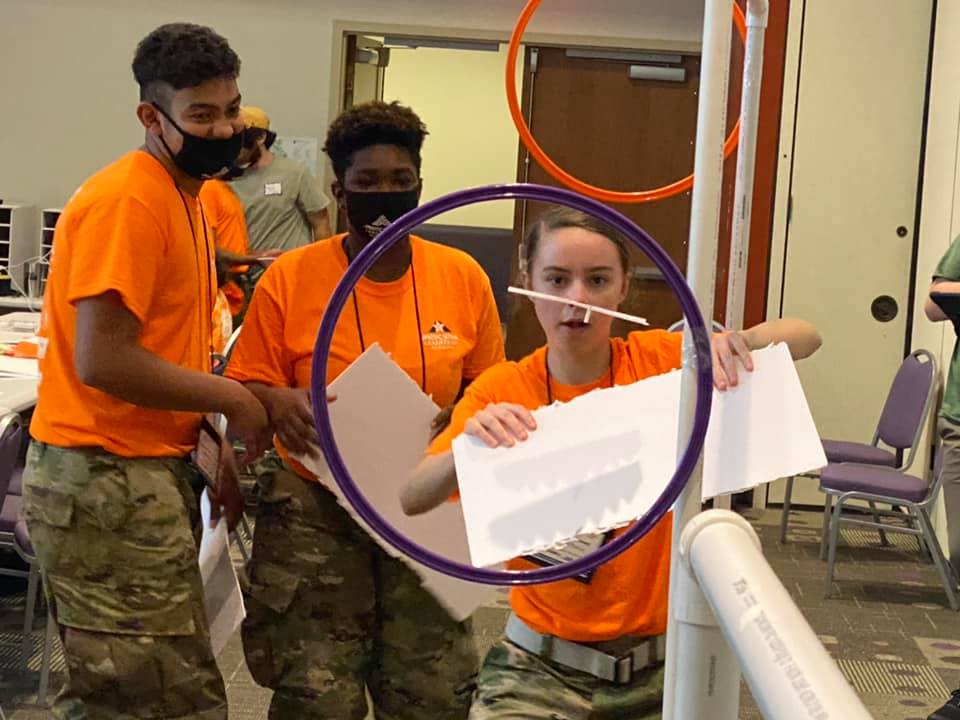 ---
The United States Department of Defense has awarded a grant of nearly $6 million to Mobile County Public Schools so that its JROTC STEM Leadership Academy can serve as a model for other school districts across the state and nation.

The grant will allow MCPSS to expand the JROTC STEM Leadership Academy to 14 other school districts over a four-year period, turning it into a hybrid Junior Cadet Leadership Challenge impacting over 5,000 cadets, 350 cadre, and 275 STEM instructors. STEM activities will focus on maritime, advanced manufacturing, and aviation.

The JROTC STEM Leadership Academy, which is in its sixth year, is a residential summer camp that blends STEM instruction and hands-on STEM-based challenges with JROTC leadership activities such as rappelling and orienteering and career-focused visits to local industry sites and workplaces.

"Students not only learn leadership but develop an understanding of what career opportunities exist, particularly in a STEM domain, which helps with workforce development," said LTC (Ret.) Robert F. Barrow, MCPSS Director of Army Instruction.

This grant is part of more than $47 million awarded to 15 education institutions and nonprofits under the National Defense Education Program (NDEP) in Science, Technology, Engineering and Mathematics (STEM), Biotechnology, and Enhanced Civics Education. It is rare for K-12 school systems to receive such awards, and MCPSS is the only K-12 system among the 15 awardees.
JROTC STEM Leadership Academy