Several MCPSS teachers receive Extra Yard for Teachers grants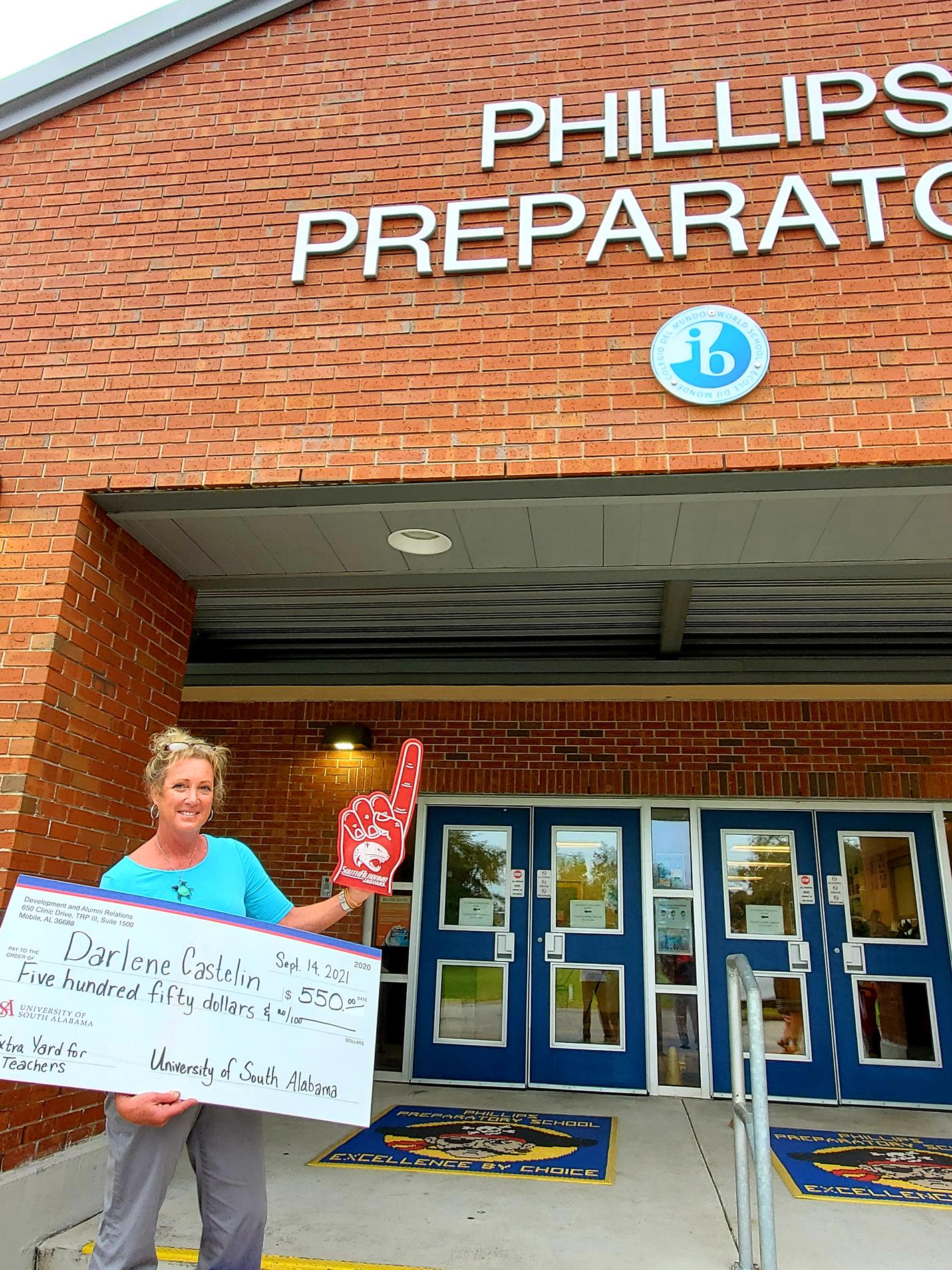 ---
On Tuesday, two Mobile County Public Schools teachers were surprised with grants as part of the College Football Playoff Foundation's Extra Yard for Teachers Program.
Murphy High School history and electives teacher Krystle Smith received a $1,000 grant from the LendingTree Bowl. Phillips Preparatory School science teacher Darlene Castelin and Barton Academy for Advanced World Studies math teacher David Dai received grants of $550 and $250, respectively, from the University of South Alabama College of Education and Professional Studies and the South Alabama Athletics Department.

Smith said she plans to use the funding for technology, supplies and research opportunities for her classroom. Dai's project is to create a "Look Like Me" library at Barton Academy, while Castelin will use the funding for a STEM garden, an outdoor space for hands-on STEM and IB Design projects to be designed and constructed and maintained by her students.

"We've already got our floor plan of how we'd like to make the outdoor classroom in addition to what's already out there, because it's just a pavilion right now," Castelin said. "We're going to add an additional part to the garden where we can do a fenced-in area and have some walkways, have some garden boxes to attach to the actual classroom, a mulch pile, compost pile, things like that."

"It's very exciting," added Smith, who was teaching a lesson about the Clotilda when she was surprised with the award. "I teach world history and we're actually studying the Atlantic slave trade. I like to try to bring as much personal history and local history as possible for the kids. They recognize Africatown, they recognize the bridge. They can make personal connections to that rather than just the bigger picture of world history."
Several other MCPSS teachers received smaller grants, including Rebekah Campbell of Griggs Elementary, Annie Fitzgerald of O'Rourke Elementary, Jabari Jackson of B.C. Rain High School, Kerryn Hollins of Murphy High School, Jami Martin of Robbins Elementary, and Carey Arensberg of George Hall Elementary.

The presentations were part of the Extra Yard for Teachers BIG DAY, in which nearly 600 universities, conferences, bowls, and corporate and educational partners are presenting grants to teachers at more than 300 schools nationally. Castelin will be recognized at South Alabama's game against Alcorn State on Sept. 18, while the LendingTree Bowl will recognize Smith and 10 other teachers it plans to surprise in the coming months at its game in December.