Sherry Dillihay-McDade, Dr. Reginald Crenshaw sworn in to school board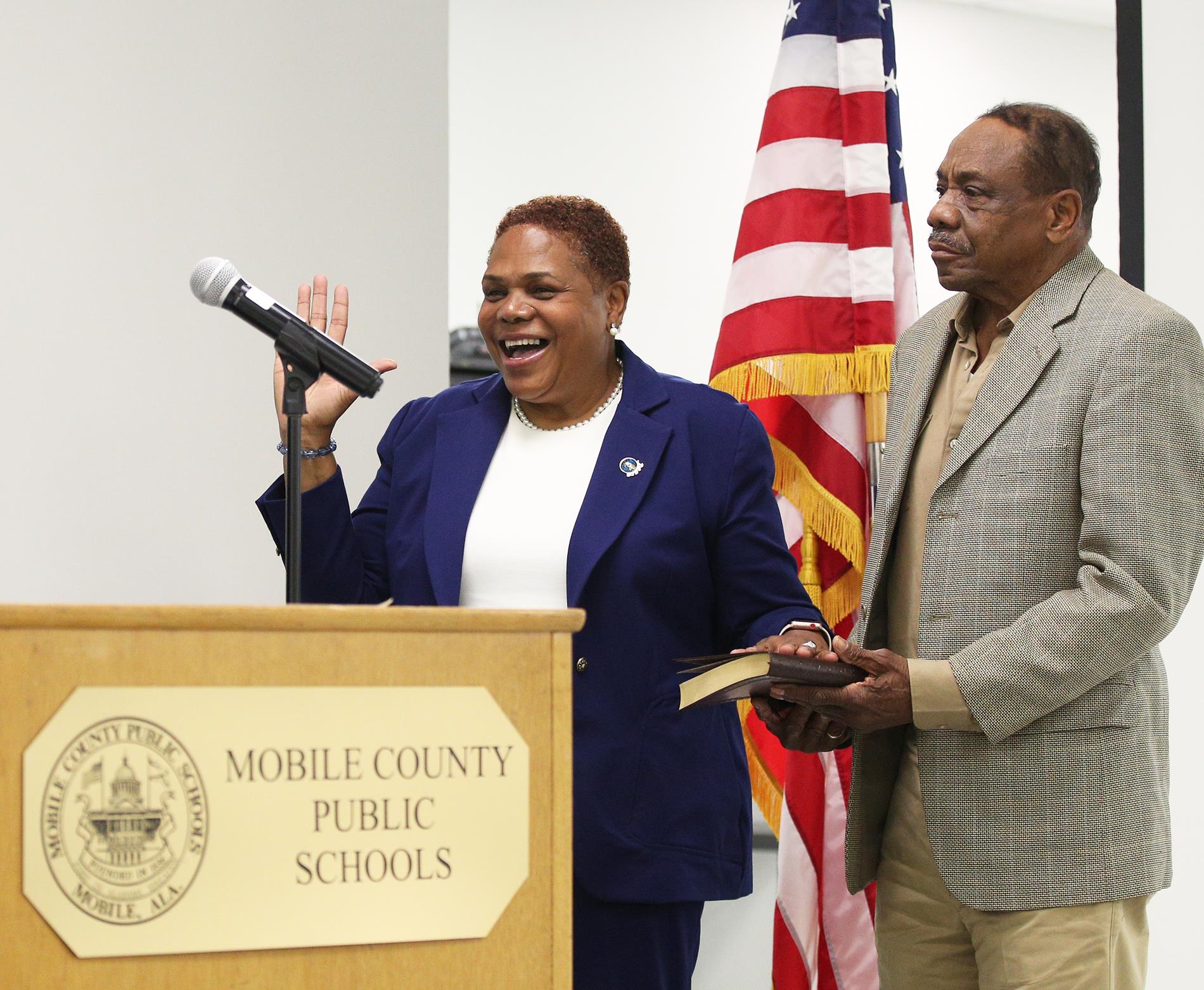 ---
Mobile County Public Schools welcomes one new member and one re-elected member of the Mobile County Board of School Commissioners, who were sworn in Wednesday at the Cypress Auditorium.
Sherry Dillihay-McDade is the newly-elected representative for District 4. She is a longtime educator and Certified Athletic Administrator who served as a teacher and coach at B.T. Washington Middle School and LeFlore High School. A graduate of Toulminville High School and Alabama State University, she was the first female in NCAA history to be awarded a baseball scholarship for an all-male team, lettering in both baseball and track and field at ASU.
Dr. Reginald Crenshaw, the current board Vice President, was elected to his third term on the board as the representative for District 3. A graduate of Blount High School and Morehouse College, he also holds a master's degree in public administration from the University of South Alabama and a doctorate in higher education administration from the University of Southern Mississippi. He is also an administrator at Bishop State Community College.
The rest of the Mobile County Board of School Commissioners is comprised of board President Don Stringfellow, representing District 2; Douglas Harwell, Jr., representing District 1, and Dr. Bill Foster, representing District 5.