Eichold-Mertz wins National Blue Ribbon Award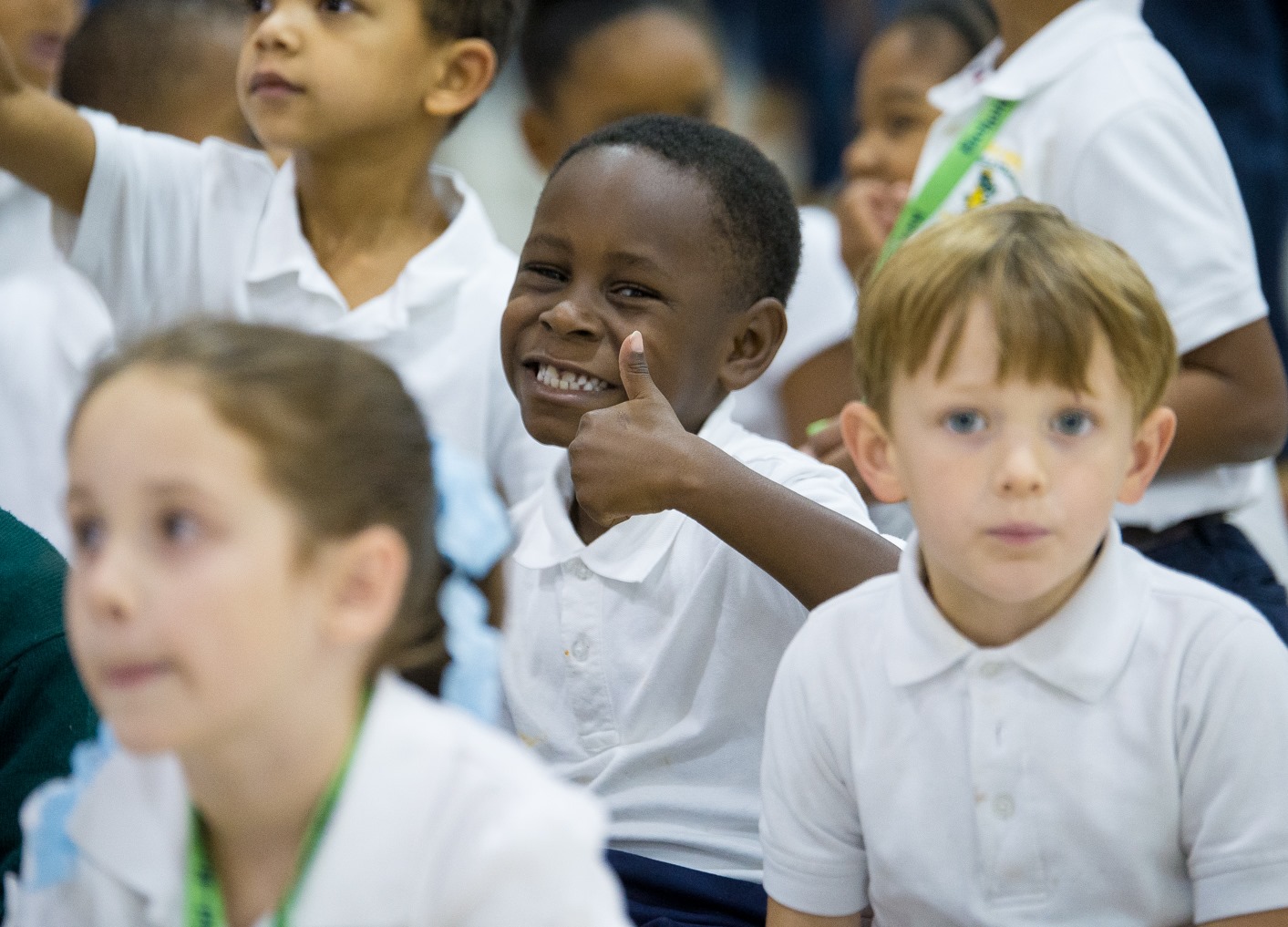 ---
Eichold-Mertz School of Math, Science and Technology became Mobile County Public Schools' 14th school to be honored as a National Blue Ribbon School, as the award was announced by the U.S. Department of Education on Thursday.
The National Blue Ribbon is the highest award given to public and private schools in the country. Since 1982, the program has recognized elementary, middle and high schools based on their overall academic excellence or their progress in closing achievement gaps among student subgroups.
"As Superintendent of Mobile County Public Schools, I am elated that Eichold-Mertz School of Math, Science and Technology is being bestowed such a prestigious honor of being recognized as a National Blue Ribbon School," Mobile County Public Schools Superintendent Chresal Threadgill said. "This recognition solidifies that Eichold-Mertz is one of the BEST schools, holistically, in the nation. Being a National Blue Ribbon School is a testament to all of the hard work and dedication displayed EVERY DAY by the administration, faculty, staff, and especially the students of Eichold-Mertz Magnet School."
Mobile County Public Schools' 14 National Blue Ribbon Schools are the most of any system in the state. The others are: Austin, Booth, Calcedeaver, Council, Dodge, George Hall, Old Shell Road and Spencer-Westlawn elementary schools; Clark-Shaw School of Math and Science and Phillips Preparatory middle schools; and Davidson, Murphy and Vigor high schools.
For the last two years, Eichold-Mertz has earned perfect scores of 100 on the state report card. One of MCPSS' seven magnet schools, it serves students from five different continents who speak 16 different languages.
"It's been a personal lifetime goal," Eichold-Mertz Principal Michelle Adams said of the National Blue Ribbon recognition. "More than anything else, it is confirmation for my faculty, staff, students, parents and the community that we are performing. We work hard and it shows."
Adams and her staff emphasize hands-on math and science projects, experiments and demonstrations that keep students engaged. Every student at the school spends 45 minutes of every day in a science, math or technology lab or the school's outdoor classroom, where students grow vegetables and care for a variety of animals, including chickens, rabbits and guinea pigs. Students are also learning about the benefits of composting through a project begun with grants from Lowe's and Keep Mobile Beautiful.
Regular professional development for the faculty over the summers, after school and on weekends is a point of emphasis, as teachers at the school are constantly improving their craft. "The most important thing you can do for a child is improve his teacher," Adams said.
National Blue Ribbon awards have been bestowed upon more than 8,500 schools nationwide since the program began. Eichold-Mertz will be presented with a flag to display on its campus recognizing that it has joined this prestigious club.