MCPSS gives back through toy, food drives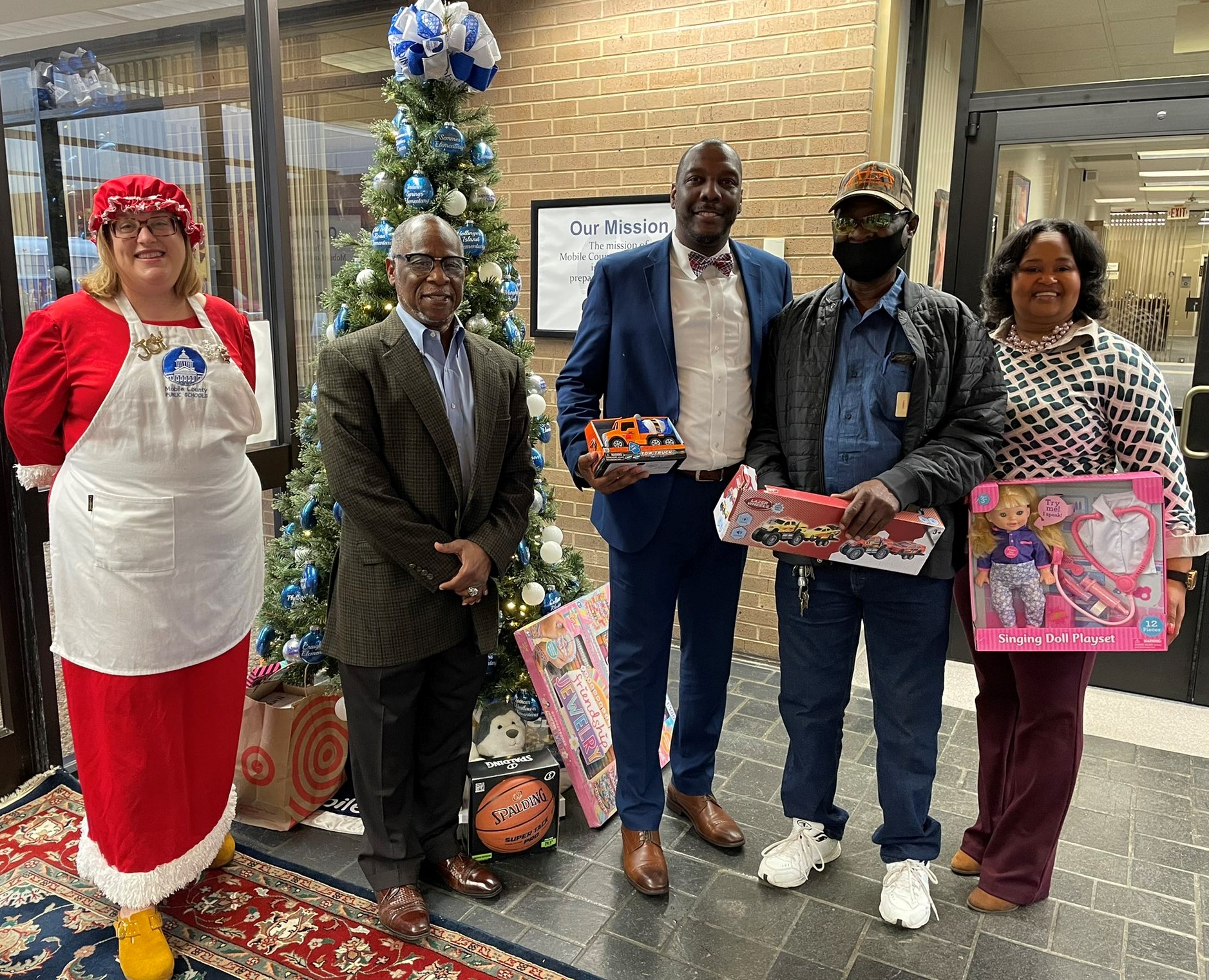 ---
Mobile County Public Schools students, teachers, administrators and staff gave back to their communities over the holiday season in a variety of ways.
Forty-six schools and Central Office participated in the annual Stuff the Bus Toy Drive, donating about 7,000 toys to WKRG's Magical Christmas Toy Drive. In addition, employees at Central Office and other non-school sites donated more than $7,300 to sponsor 73 MCPSS students for Christmas in a project overseen by the MCPSS Employees Care Committee.
Several schools also held Thanksgiving food drives. Eight schools and Central Office combined to donate nearly 4,600 pounds of food and over $1,000 to Feeding the Gulf Coast, enough to provide well over 10,000 meals. Many other schools donated food, toys and other items to organizations within their respective communities.