MCPSS donates 4,500 toys in Stuff the Bus drive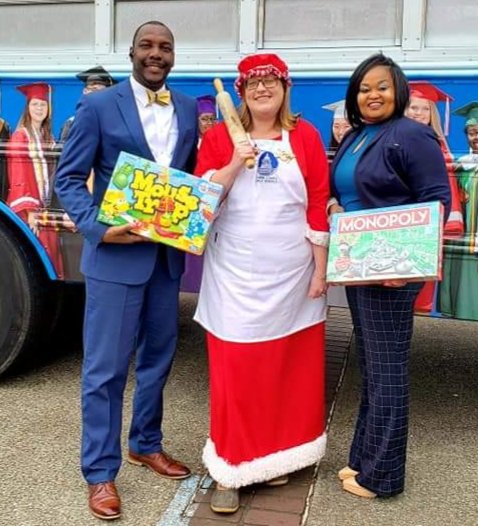 ---
Students, teachers and administrators from 41 schools and Central Campus donated nearly 4,500 toys in Mobile County Public Schools' annual toy drive.
Joined by Santa and Mrs. Claus, MCPSS took two buses to collect donations from schools across the county, then delivered them to WKRG's Magical Christmas Toy Drive. They will be distributed by the Salvation Army to needy families throughout Mobile and southwest Alabama.
"It's a fantastic event because you can see the generosity of all of our kids literally overflowing into not one, but two buses," MCPSS Director of Communication Rena Philips said. "One thing we do in Mobile County Public Schools is teach our students how to be part of the community, how to give back to our community. By doing this, they're excited, it's Christmas, and they know they're going to buy a toy that's going to go to another student -- probably a Mobile County student -- and it's just a great way to give back."
It's the seventh year that MCPSS has conducted the drive, which included stops from Bayou La Batre and Grand Bay in the south part of the county to Citronelle and Mt. Vernon in the north. Members of the Davidson High football team, Baker High JROTC and MCPSS transportation and communication departments unloaded the toys at WKRG.
"It just makes me happy to know that our school is giving back to other people," Mary B. Austin Elementary student Emma Krouse Smith said.