Mobile County students perform well at Trumbauer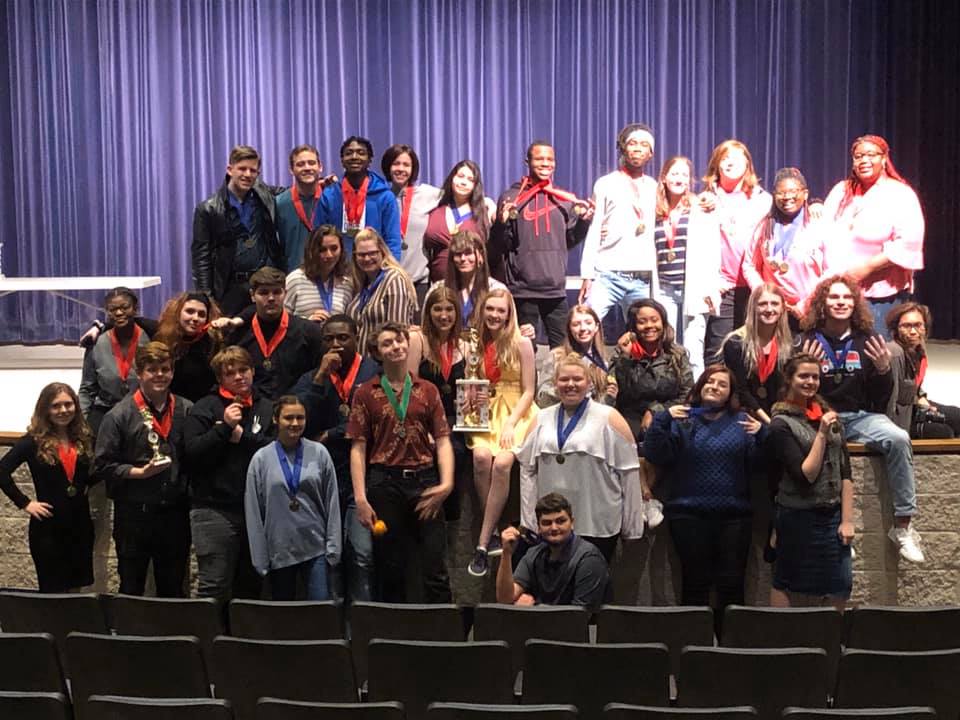 ---
Hundreds of Mobile County high school students competed recently at the 2019 District Five Trumbauer Theatre Festival.
The festival allows students in grades 9 through 12 to compete in 30 events. Students who earned a rating of "superior" at the district level qualify for the state competition, which will be held at Troy University in December. All students receive critiques from qualified teachers, professionals and theatre practitioners, allowing them to improve their theatrical skills.
Baker, Bryant and Davidson high schools received Best in Show in the Studio Theatre Awards.
Best Actor in the Studio Theatre category was Charile Rice of Baker; Best Actress was Angel Alexander of Bryant; Best Supporting Actress was Trisha Argawal of Davidson; and Best Supporting Actor was Ian Lynch.
Best Ensemble was Bryant High School for "An Experiment."
The All-Star Cast was named as including: Mallory Verzone and Kelby Smith of Theodore; Ricardo Torres and Jailyn Swink of Bryant; Genesis Pugh and Samantha Oyler of Davidson; and Madison Burkholder and William Webb of Baker.
Mary G. Montgomery and Murphy were Best in Show in the One Act Awards. Best Actor was Jalen Wilson; Best Actress was Aaliyah Abdelhadi of Murphy; Best Supporting Actress was Caleb Andrus of MGM; and Best Supporting Actor was Heidi Wilson of MGM.
The Best Ensemble was MGM. The Best Costumes was MGM. And the All-Star Cast was named as including: Ronnie Carson, Kaylebh Casey and Kiarra Marion of Murphy; and Harley Smith and Celia Knox of MGM.
Alex Silva, theatre director at Alma Bryant High School, is the District 5 chairperson. Baker High School's theatre department, under the direction of Eric Browne, hosted the festival.