B.C. Rain freshman publishes novel in honor of great-great-grandmother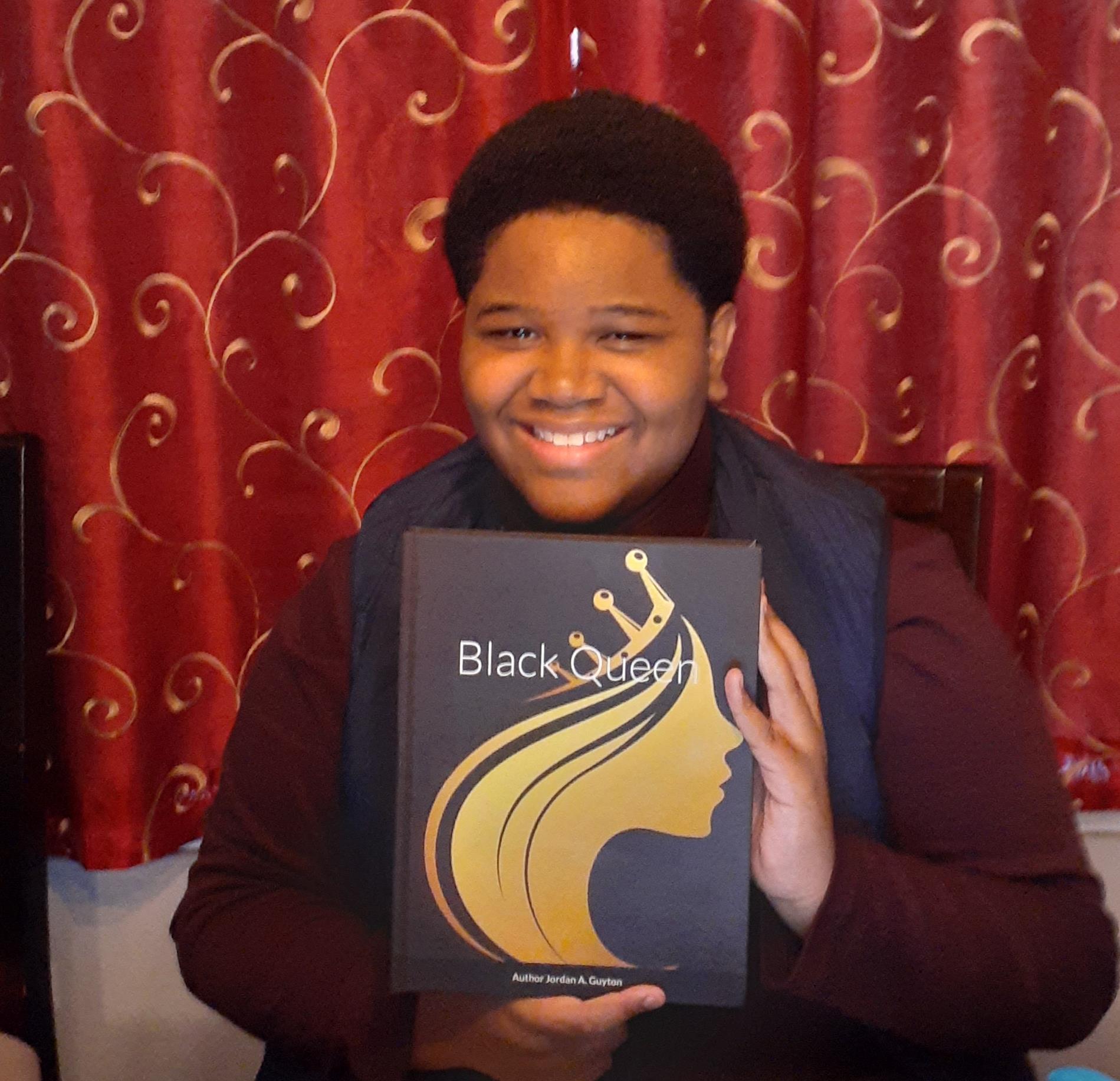 ---
Jordan Guyton, a freshman at B.C. Rain High School, has written and published a novel in honor of his great-great-grandmother.
What started as a two-page poem blossomed into a 484-page book that Guyton titled "Black Queen." It can be ordered on Amazon and Kindle or purchased at Barnes & Noble.
The fictional story is about a slave named Betty Anthony from Tuskegee, Alabama. The main character is based on his great-great-grandmother. "Her parents died when she was just at a young age," Guyton told WKRG in a recent report, "but even through the midst of slavery and all of its cruelty, she stayed on the battlefield for the Lord and, like Moses, led her people."
B.C. Rain Principal Edward Sanderson described Guyton as "an exemplary student" who is active in the school's choral department as one of the few freshmen in the Rain Varsity Chorale.
"His commitment to his students and his strong academic work ethic are commendable," Sanderson said. "He has earned the respect of his peers as a result of his strong leadership capabilities and his ability to approach each task with a positive and uplifting attitude. Beyond his work at Rain, he is a dedicated member of his church and is known throughout the community for sharing his gift of music and his inspiring speeches."
Guyton told WKRG he plans to keep writing. "My friends are already on me, saying, 'Jordan, when's the next book coming out?'" he said.