24 high school students serve on Superintendent Threadgill's Student Advisory Council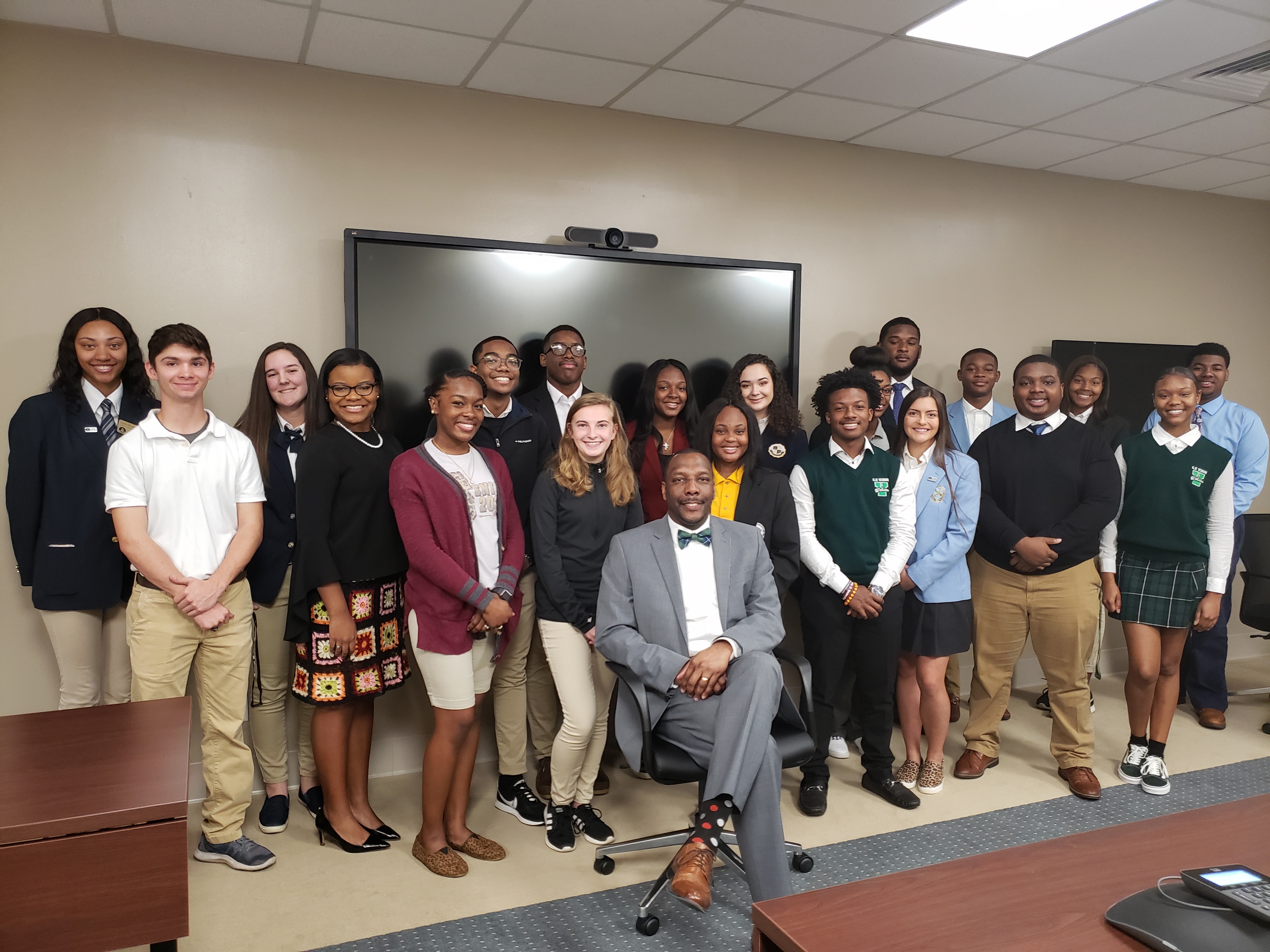 ---
Two students from each of Mobile County Public Schools' 12 high schools have been selected to serve on Superintendent Chresal Threadgill's Student Advisory Council.
These students were selected by their principals to participate on the council. They will meet with the superintendent one day each month throughout the school year to provide input into the school system.
They are:
Sarah Sims and Kevin Chapman of Baker High.
Connor Howard and Daisy Ferrell of Blount High.
Savannah Creel and Lauren Montgomery of Bryant High.
Dreayn Morgan and Tony Lewis of Citronelle High.
Quaesi Grindley and Julianne Berte of Davidson High.
Jamiya Milton and Alana Wright of LeFlore High.
Kyle Kimble and Michaela Moran of Mary G. Montgomery High.
Addison "Addie" Allred and Kiera Alexis Hinton of Murphy High.
Kelli Turner and Jimmy Hermon of B.C. Rain High.
Alshawnta Leatherwood and Rileigh Nelson of Theodore High.
Michael Stallworth and A'Kieria Jones of Vigor High.
Kennedy Meggs and Warren Hawkins of Williamson High.