MCPSS teachers, employees get COVID-19 vaccinations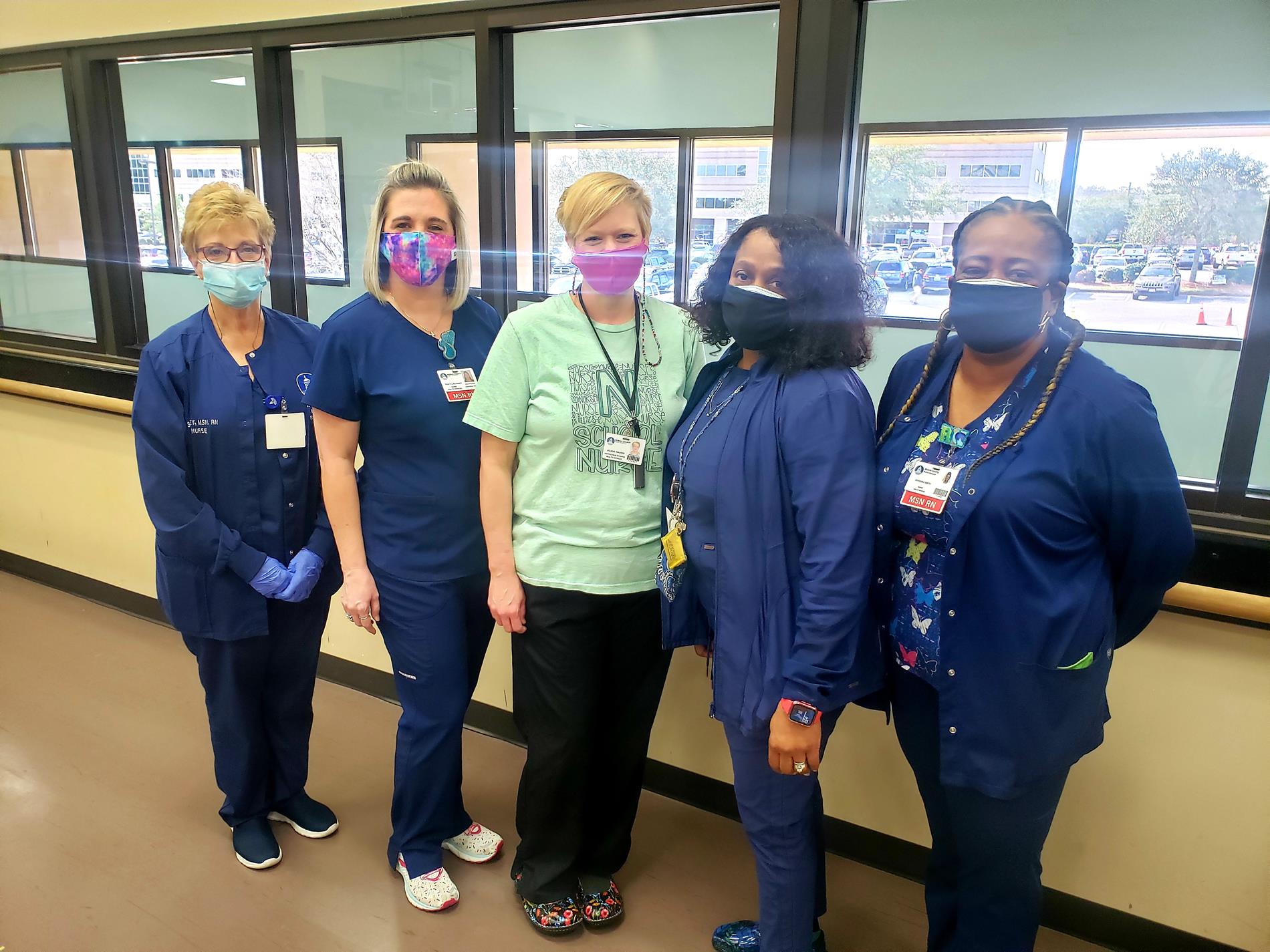 ---
A few thousand Mobile County Public Schools teachers, administrators and employees have received their first dose of COVID-19 vaccinations through partnerships with Mobile Infirmary and USA Health.
"This is great news for our school system, for our parents, for our students, because the more of us that can get vaccinated the quicker we can return to normal," said Rena Philips, MCPSS Director of Communication.
The State of Alabama designated educators among several classes of essential professions eligible for the vaccine beginning on February 8. MCPSS employees were able to get vaccinated by appointment over a two-week period at Mobile Infirmary, or could get the shot at a drive-through event hosted by USA Health at the Mobile Civic Center on Feb. 13. MCPSS nurses helped deliver some of the vaccinations.
"We need teachers, faculty, staff at work. We don't want them to get sick," said MCPSS Lead Nurse Sharon Bailey said. "And this helps protect our children who are coming to school."
Other MCPSS employees have received vaccinations through their own healthcare providers. Those employees who received the first dose of their vaccinations earlier this month will be receiving their second doses soon. MCPSS is continuing to work with Mobile Infirmary and USA Health to set up more vaccination opportunities for its employees.