Metal detectors are part of enhanced protocol for high school sporting events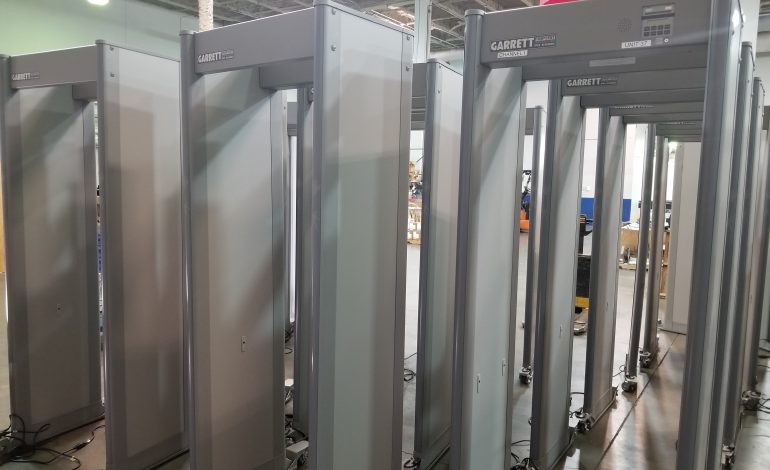 ---
As part of a new enhanced protocol for entry into high school sporting events, Mobile County Public Schools has purchased and assembled walk-through metal detectors to be used at every home football game.
The metal detectors are being installed at all nine stadiums that serve as home fields for MCPSS schools. That includes Ladd-Peebles Stadium, Prichard Stadium and Trimmier Park, as well as our six on-campus stadiums — Baker, Blount, Bryant, Citronelle, Mary G. Montgomery and Theodore. Metal detector wands will also be used as an additional security measure.
Entry into these nine stadiums will be restricted to one or two gates, depending on the stadium, and these gates will be manned throughout the game. Also included in the protocol is an increased police and/or security officer presence at MCPSS home games and other sporting events, a clear bag policy and prohibitions on backpacks and umbrellas. There will be no passes out, and spectators will not be allowed to move from one side of the stadium to the other.
MCPSS has been working with the City of Mobile, the Mobile Police Department and Ladd-Peebles Stadium officials in this effort.
The full protocol is attached below: