An update from the Superintendent on reopening classrooms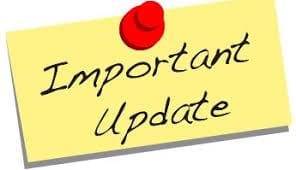 ---
FROM THE DESK OF SUPERINTENDENT CHRESAL D. THREADGILL
MCPSS Parents and Guardians,
I hope each of you have remained safe throughout Hurricane Sally and the aftermath of the storm. Due to some individuals within the community still without power and to allow everyone time to continue dealing with any aftermath, all MCPSS schools and offices will remain closed on Monday, September 21, 2020. All employees are to return to work on Tuesday, September 22, 2020. Remote instruction will resume for all students on Wednesday, September 23, 2020.
Taking the recent events into consideration, we will have to adjust our reopening plan. Revised details regarding the reopening of schools for students are as follows:
Monday, September 28: Special-education students (03 and 04 students ONLY – SELF-CONTAINED) may return to school. We are beginning to distribute packets for other special-needs students including information on when they will be able to return to their classrooms.
Monday, October 5: Grades Pre-K, K, 1, 6, and 9 may return to school.
Monday, October 12: Grades 2, 3, 4, 7, and 11 may return to school.
Monday, October 19: Grades 5, 8, 10, and 12 may return to school.
Additionally, our feeding program will resume on Monday, September 28, 2020.
Chresal D. Threadgill
Superintendent
Mobile County Public Schools