IMPORTANT UPDATE FROM SUPERINTENDENT CHRESAL THREADGILL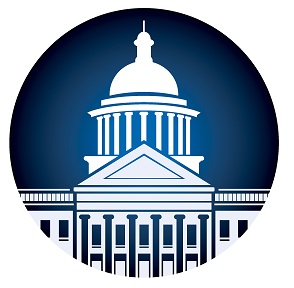 ---
MCPSS Employees, Parents, and Guardians,
I hope each of you are having a wonderful Spring Break week of enjoying family activities and just simply bonding with your loved ones. Over the past week, I have been battling internally over my intrinsic desire to know that all 53,000 of "my babies" are safe and remaining healthy during this time. Even though I have three children of my own, whom I adore greatly, I still consider all MCPSS students "my babies" and care deeply for each of them individually. Therefore, please hug them for me and let them know that their Superintendent loves them and cannot wait until we can reopen our doors and welcome back all 53,000 of their smiling faces.
With each passing day, we are receiving new information as to how the Coronavirus (COVID-19) is continuing to change what we considered our normal. The number of cases identified is on a dramatic rise, and our hearts truly go out to those whose loved ones have fallen victim to this mind-boggling pandemic.
However, even in the worst of times, we are still forging forward and not losing our momentum at MCPSS with our plan to educate our students beyond Spring Break. ​After Spring Break, we will begin constant communication with each of you through the various methods we have in place to continue educating our students. We have received a number of questions via social media, and we will have very explicit details to share to include several instructional delivery options that will hopefully meet the needs of all students in our 89 schools.
As we begin this new phase in education, I respectfully ask for your support and cooperation with the instructional strategies we will be implementing. Our administrators and teachers are to be commended for working tirelessly to make this monumental task a reality.
To begin our first phase, I need immediate assistance from each of you. Following this correspondence, and once it has been posted on social media, I need ALL parents, including employees who have children, to complete a three-question survey. It will only take approximately three minutes to complete. The survey will come via a call to the phone number listed in our database. Please listen carefully to the instructions and respond using your phone's keypad. It is very important that all parents with students enrolled in our system complete this survey, as it is crucial to our execution of future educational plans.
Additionally, even though many of these questions will be answered in more detail after Spring Break, I have attached a Q&A document as my attempt to get ahead of some of the questions being asked.
I hope you have a joyous Spring Break. Please take care, stay safe, and most importantly, remain healthy.
Respectfully,
Chresal D. Threadgill
Superintendent
Mobile County Public Schools
Mobile County Public Schools Parent Questions and Answers
Question: What is the plan for seniors to graduate?
Answer: High school principals and counselors, plus our Academic Team from Central Office, are working diligently to develop a plan for seniors. We will roll out the plan during the week of April 6. Our number one goal is for all seniors who are "on track" to graduate to complete any remaining coursework, earn their high school diplomas, and proceed with their college and/or career plans. ​Our plan will address how instruction and coursework will be delivered, along with accommodations for those with IEPs and those who do not have access to technology at home.
Question: Will graduation ceremonies be held?
Answer: At this point, graduation ceremonies will not be held as currently scheduled. We are exploring options for graduation ceremonies as we recognize that these milestones are important to students and their families. However, our number one priority is ensuring all seniors meet state requirements to receive a high school diploma. Please understand that there is a strong possibility that graduation exercises WILL NOT take place.
Question: When kindergarten through 11th grade students return from Spring Break, what will they be expected to do to complete their coursework?
Answer: Students WILL NOT be physically returning to the schools for instruction. However, ​our Academic Team from Central Office, including principal representatives, have been working diligently to refine plans for students in grades K-11. Teachers were made aware that their instructional plans needed to move online for the remainder of the year, and teachers are working incredibly hard to convert to online learning.
Question: Will technology be provided to students who don't have computers or internet access?
Answer: We are very aware that some of our families do not have access to technology for financial or even geographical reasons – as our county is large and high-speed internet is not available everywhere. However, we will have other options in place for those who do not have devices and/or internet access. Our team is making plans to ensure that ALL students get the instruction they need to be prepared for the next school year.
Question: When will students receive their 3rd Quarter report cards?
Answer: Report cards will be provided during the week of April 6.
Question: When will students who applied for school transfers for the 2020-2021 school year be notified that their transfer request was approved or denied? Should these parents go ahead and complete online registration?
Answer: Information related to transfer requests will be relayed at a later time. However, all parents need to go ahead and complete the online registration process​, which is currently open. Simply select your zoned school during the online registration process, and if a transfer is later approved, the registrar at the transfer school can pull your child's information into the transfer school's information system.
Question: When will Pre-K testing be held, if a parent was not able to take their child to a screening site in early March? Should these parents go ahead and complete online registration?
Answer: Parents should continue to check our website for updates pertaining to Pre-K.
Question: When will students who applied for the spring magnet school window be notified of acceptance to magnet school? If parents have not been notified of acceptance into magnet school, can they still complete online registration?
Answer: Parents may go ahead and complete online registration even if they have not received notification of magnet school acceptance. Simply choose your zoned school during online registration, and if the magnet school placement is later approved, the registrar at the magnet school can pull your child's information into the magnet school's information system.
Question: Will breakfast and lunch continue to be served at the current locations from April 6 until the end of the school year?
Answer: Yes
Question: When will field trip refunds be provided to parents who prepaid for field trips that will now not take place?
Answer: I am encouraging all principals and school bookkeepers to quickly process field trip or other refunds to families. Please email your child's principal to determine when refunds will be available to pick up.
Question: Does MCPSS offer internet service?
Answer: Yes, through some of our business partners, we are able to offer internet hot spots to our students and families for $50 per month (tax-deductible). Visit leanstreamrp.com/pages/district/2/mobile-county-public-schools to learn more. Other internet providers have also stepped up to offer discounted plans for families who qualify based on income.
Chresal D. Threadgill
Superintendent
Mobile County Public Schools