AN IMPORTANT UPDATE FROM SUPERINTENDENT CHRESAL THREADGILL CONCERNING THE REMAINDER OF THE 2019-20 SCHOOL YEAR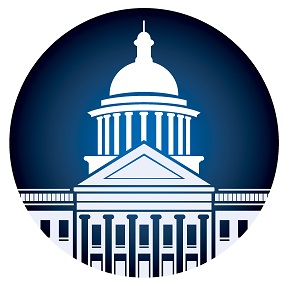 ---
IMPORTANT UPDATE FROM SUPERINTENDENT CHRESAL THREADGILL:
MCPSS Employees, Parents, and Guardians,
I hope everyone is staying well and safe during this difficult time for our nation, state, and community. As indicated before, I am trying to remain transparent in my communication with each of you, as I receive updates. We just received notice from Governor Kay Ivey and State Superintendent of Education Dr. Eric Mackey that they are NOT REOPENING schools statewide FOR TRADITIONAL FACE-TO-FACE SCHOOLING for the remainder of the 2019-2020 school year. However, we will have alternative schooling in place beginning after spring break. I am aware that there are many questions, but I ask that you remain patient as we work through this unprecedented time together.
I have communicated with our principals to relay to their teachers that we will honor next week officially as our district's spring break, which is from March 30 through April 3. All contact with parents and students during this time should be extremely minimal, and there should be no additional coursework assigned. If, as a parent, you would like to continue with routines already established, you are welcome to continue working on the packets provided.
But again, and officially, all online instruction should cease for the week of spring break.
By April 6, even though traditional classes will not be in session, we will have a plan to continue educating our students until we are able to return to the traditional classroom setting.
I continue to ask all of our MCPSS parents, students, faculty, staff, and students to remain tough and remember that we can withstand all obstacles we face. I hope each family enjoys spring break with some much-deserved family time, even under these circumstances. Again, I will communicate further information as we have it.
Thank you for your continued patience and support for Mobile County Public Schools. I am proud of how our students, parents, and teachers have adapted to this, and I do look forward to the day our students can return.
SENIOR PARENTS
We have developed a plan to ensure that all seniors, who are currently ON TRACK to graduate, will graduate on time if at all possible. VERY IMPORTANT COMMUNICATION WITH DETAILS REGARDING YOUR INDIVIDUAL SENIOR(S) WILL BE SENT VIA MAIL, TELEPHONE, AND OTHER METHODS OF COMMUNICATION AFTER SPRING BREAK.
Respectfully,
Chresal D. Threadgill
Superintendent
Mobile County Public Schools