Five things parents need to know about MCPSS at-home learning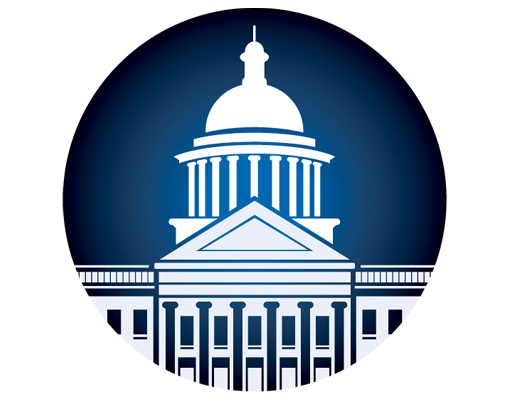 ---
Here are five things parents need to know about MCPSS at-home learning:
1. Your child's teacher will be reaching out to you this week. Please make yourself available. If you do not hear from him or her by Monday, please call or email your child's school to make sure we have your correct contact information. When you talk to your child's teacher, let him or her know of any obstacles your family may face with at-home learning (i.e. no computer or internet connection, parent is working away from the home so child may struggle with a schedule, etc.).
2. There are two educational options for your child. Option 1 is the preferred option for maximized instructional opportunities. When contacted by your child's teacher, indicate the option your child will use for 4th quarter.
OPTION 1: ONLINE INSTRUCTION:
If your child has access to a computer, laptop or device AND adequate internet connection, he or she may connect directly to his or her teacher's lessons via Google Classroom or other digital learning platforms. Your teacher will provide specifics about when and how he or she will teach. There should be opportunities for live, interactive instruction. These lessons will also be recorded in case your child is not available to log on at a particular time.
OPTION 2: TELEVISED INSTRUCTION/PAPER PACKETS AND TEACHER CHECK-INS:
If your child does not have internet or a device, you can pick up academic packets at your child's school for him or her to complete. Your teacher will have details on when you can pick these up, and how they will be turned in once completed. Regular check-ins will be conducted as necessary by each teacher to monitor televised/paper instruction.
TELEVISED INSTRUCTION
Whether you are choosing Option 1 or Option 2, we encourage your child to watch classroom lessons on mcpssTV, which is recording lessons taught by master teachers for grades pre-k through 11. For Option 1, the televised lessons will compliment and enrich the work you are completing with your teacher. For Option 2, the televised lessons will be considered the primary method of instructional delivery. Your child can watch these lessons LIVE via mcpssTV (available on Comcast channel 15, AT&T U-verse On Demand channel 99 and Mediacom channel 81). If you do not have cable but have a digital antenna and/or access to local channels, the LIVE lessons will also be aired on Fox 10's channel 10.6. Some of the courses will also be available on UTV44. Please see the attached schedules:
LIVE Lessons on mcpssTV and Fox10.6.pdf UTV44 schedule.pdf
3. Students will receive grades for the 4th quarter. It is the goal of MCPSS to provide you with the resources and assistance your child needs to be successful this quarter. That is why it is extremely important that you communicate regularly with your child's classroom teacher.
In accordance with state guidelines, we are focusing on three critical standards per course to finish the school year. Each class will focus on 3 academic standards. Each student will receive a total of 3 "minor" grades and 3 "major" grades per course that will be averaged for the final 4th quarter grade. We are calling this the 3-3-3. Major grades count 60 percent and minor grades count 40 percent.
4. If your family needs academic, technical, or counseling support, you may call Mobile County Public Schools' hotline, 221-7777, Monday through Friday from 8 a.m. until 3 p.m beginning on Monday, April 13. The state of Alabama is also offering homework help and academic tutoring from 8 a.m. until 11 p.m. daily. Visit HomeworkAlabama.org to access this service.
5. MCPSS At-Home Learning starts on Monday, April 13. Schools will communicate details regarding due dates for course completion and submission of work for ending date of May 22. Extensions may be granted through June 5 to complete all necessary requirements.
Additional information
We are in the process of reaching out to all parents of seniors to communicate information regarding high school diplomas.

We will continue to provide free lunches Monday-Friday at 66 sites throughout the county. Visit our Facebook page or mcpss.com/coronavirus for the schedule and locations.

If you have questions or concerns regarding the content of this communication before April 13, please contact your child's school.
Stay up to date with the latest news and information by visiting our MCPSS Academic Continuity website, http://acp.mcpss.com. This website will provide valuable information on TV Schedules, programming, links to resources and online academic supports for our parents and students.