National-award-winning counselors and a heroic EMT and paramedic recognized the Board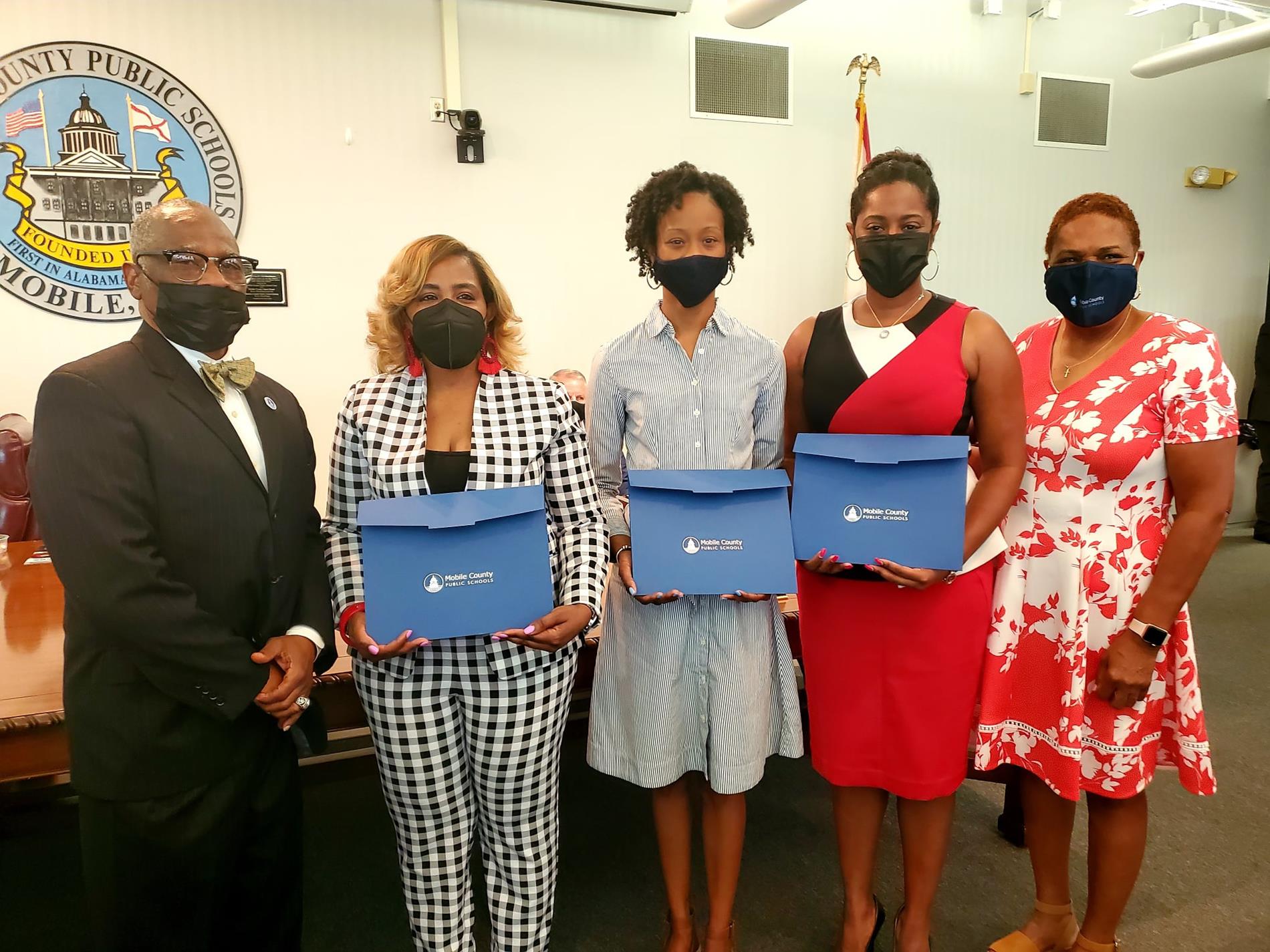 ---
The Mobile County Board of School Commissioners recognized national-award-winning counselors and a heroic EMT and paramedic. They are:
-- Malinda Gray (Pillans Middle); Darlene Lewis (Pillans and Scarborough); and Apryle Williams (Scarborough Model Middle) for receiving the RAMP Award from the American School Counselor Association (ASCA). This is the highest level of achievement for school counselors.
-- Mobile Fire Rescue EMT Melrenso Ford and paramedic Hudson Shelton, who went above and beyond the call of duty during last spring's graduation ceremonies held at Ladd Peebles Stadium. They tended to patients with ailments ranging from heat exhaustion to cardiac arrest. They did so with compassion and professionalism and in life and death situations.
#LearningLeading