Farm-to-Table program launched at Murphy High School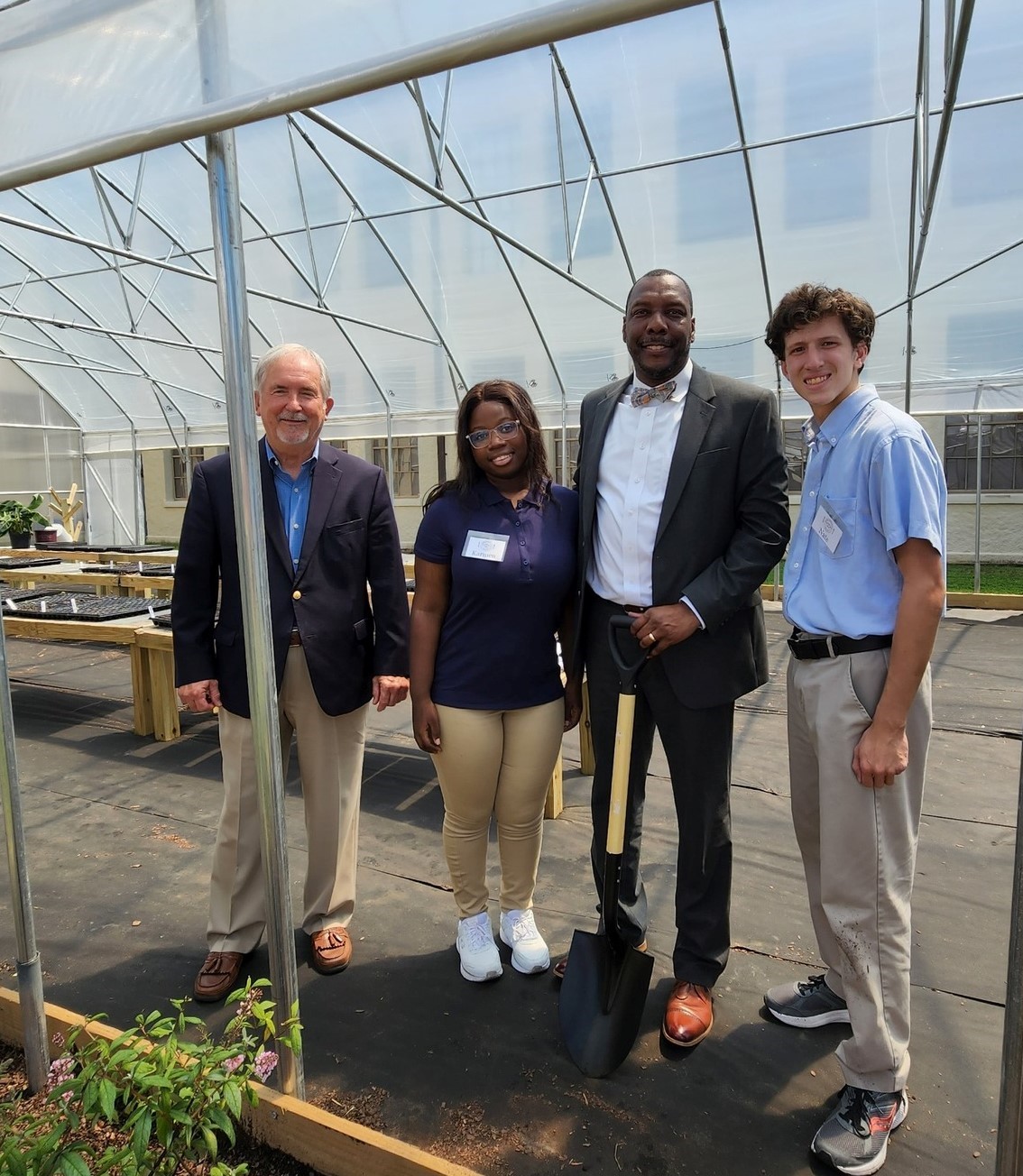 ---
Mobile County Public Schools Superintendent Chresal D. Threadgill and Mobile County School Board District 4 Commissioner Sherry Dillihay-McDade, along with officials from Spire Energy, held a groundbreaking ceremony at Murphy High School on Wednesday, August 17, to launch the school's first-ever Farm to Table Program.

The Farm to Table Program, which incorporates science, math and the culinary arts, aims to provide students and the surrounding community with tools for self-sustainable, small footprint farming, with the mission of reducing or eliminating food deserts in impoverished and underserved areas.

"This is a great opportunity to expose our students, and our community, to what goes in to raising a farm. Our students will also learn about nutrition," said Dillihay-McDade, whose district on the Mobile County Board of School Commissioners includes Murphy. "I am very happy for this to be happening at Murphy High School."

The "urban farm" at Murphy's Midtown campus includes a greenhouse and raised beds. Students at nearby elementary and middle schools will be invited to work with Murphy students to learn about horticulture practices and cooking with locally sustainable foods. The first phase will include students from Council Traditional School and Phillips Preparatory School. The goal is to expand the program's benefits to students of all grade levels in the district.

The Farm to Table Program is sponsored by Spire Energy through its Connected Through Cooking Outreach Program, which provided funding to establish the teaching farm and supporting curriculum. Donors included Alabama Power, Ingalls Shipbuilding, Keep Mobile Beautiful, Lowe's, the Murphy High School Alumni Association, Terri Purvis (in memory of the late Sheriff Tom Purvis), and Threaded Fasteners Inc. Stokely Garden Express donated citrus and fruit trees and the Alabama Cooperative Extension System provided seeds and plants.

Special guests at the groundbreaking included Mobile Mayor Sandy Stimpson and Alabama Public Service Commission President Twinkle Cavanaugh. The reception held after the groundbreaking was presented by students in Murphy's Academy of Culinary Arts.

"Providing access to and education about healthy foods that can be grown locally is part of Spire's commitment to the communities we serve," said Joe Hampton, Spire Alabama President. "We are here to support the Murphy teachers and staff who worked to create the program, the students who will learn from it, and the community who will share in its benefits. Through this farm and program, we're proud to play a part in cultivating a future filled with healthy eating for the Mobile community."