Denton robotics program receives $750 from Chevron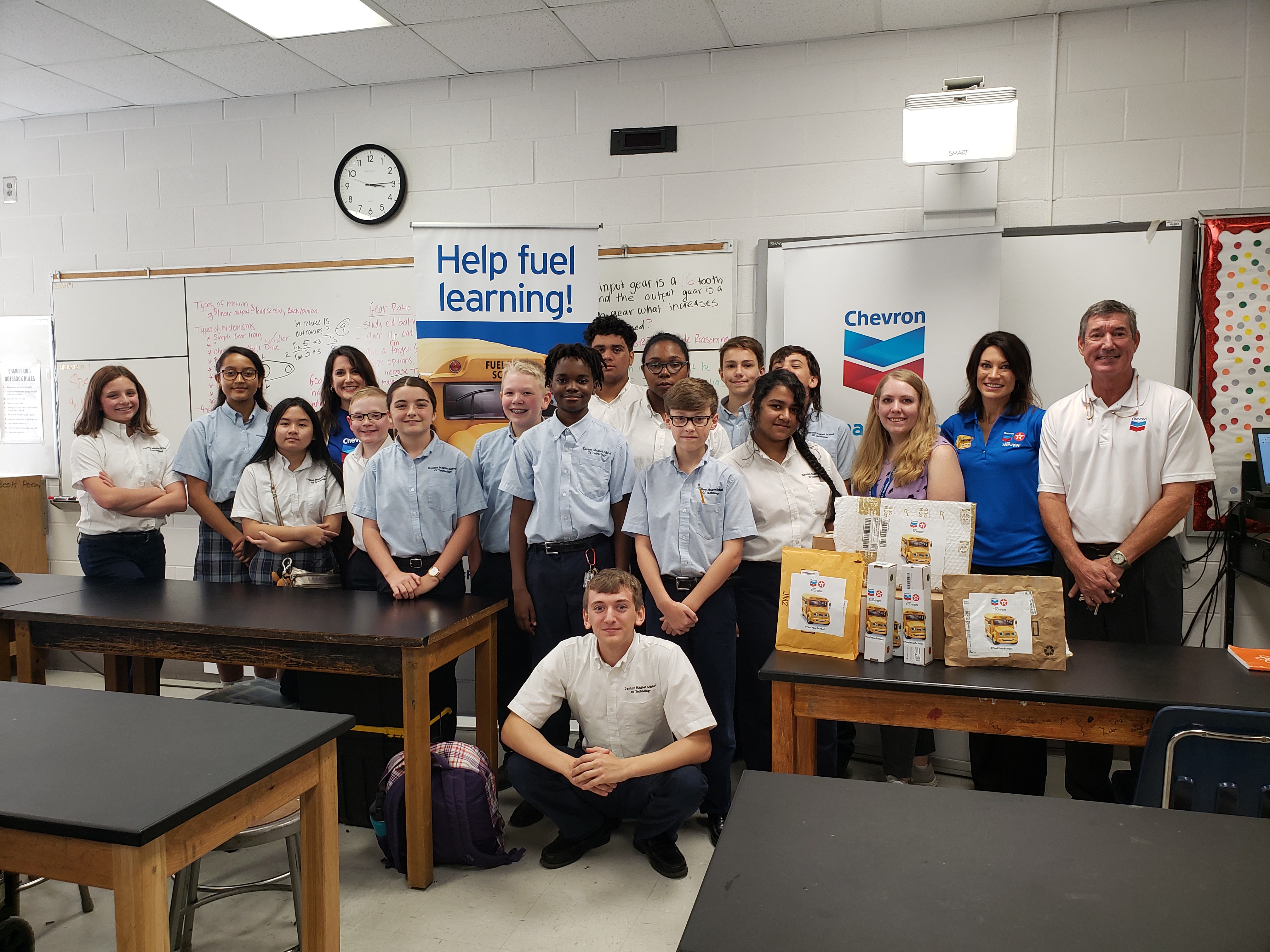 ---
Chevron launched its annual Fuel Your School campaign by delivering $750 worth of robotics equipment to Denton Magnet School of Technology.
Robotics teacher Amanda Shaw was excited to get the donation, which includes resisters, relays and other small electronic parts so her students can learn how to create sensors.
"We need the parts to experiment and play," Shaw said, noting that students learn through iteration, or through trial and error.
"They never get it right the first time. In fact, anything that you try, if you get it right the first time, you weren't challenging yourself enough," Shaw added. "Our students are constantly challenging themselves to do new things, and things that are out of their comfort zone."
Shaw had applied for the classroom grant through Chevron's Fuel Your School program via Donors Choose.
Chevron will donate up to $175,000 to schools in Mobile County and in south Mississippi based on how much gas is sold during the month of October.
"Chevron over the years in many different schools we've been in have been wonderful supporters of our programs," said Denton Principal James Gill.
Through the Fuel Your School campaign, educators at public schools in the city of Mobile as well as in the Mississippi Gulf Coast counties of Jackson, Harrison, Hancock, will have the opportunity to apply for new materials to enhance learning in their classrooms. Science, technology, engineering and math (STEM) related classroom projects will be considered for funding.
How it works: From Oct. 1 through Oct. 31, when customers fill up with 8 or more gallons of gas at participating Chevron or Texaco stations, Chevron will donate $1, up to $175,000, to help fund eligible classroom projects for public schools in the above-mentioned area.
For more information, visit www.FuelYourSchool.com