Congratulations to the MCPSS Class of 2020!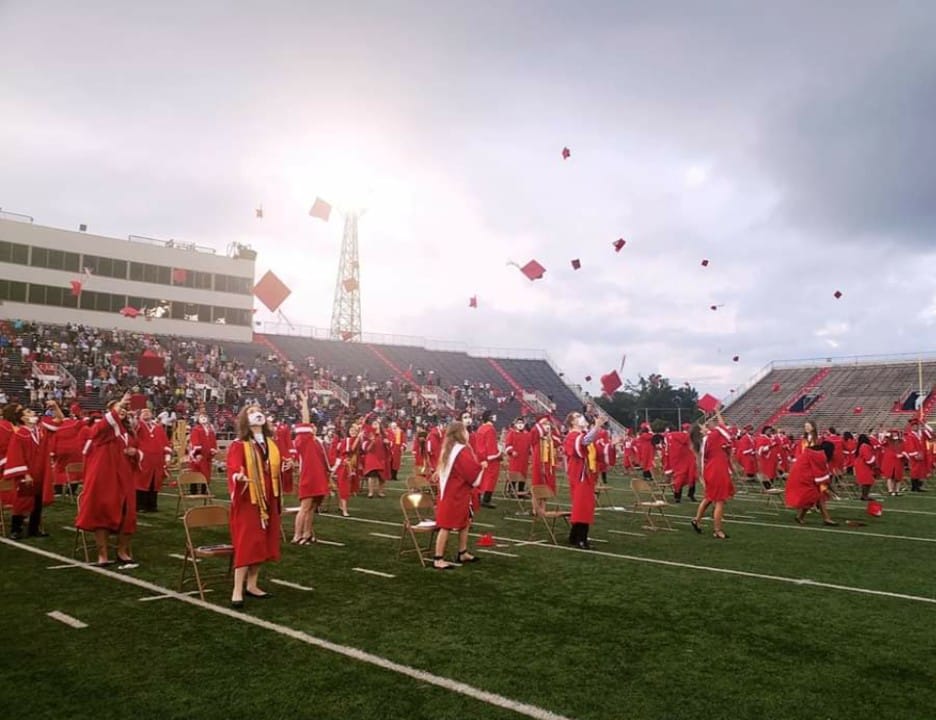 ---
Mobile County Public Schools was happy to be able to give the Class of 2020 the graduation ceremonies they deserve, while still providing for proper social distancing measures due to COVID-19.
Masks were required for all who entered Ladd-Peebles Stadium and seating was arranged to keep both the graduates on the field and their families in the stands six feet apart. About 160 Central Office employees helped make these ceremonies happen, from marking off the bleachers to setting up chairs and drying them when it rained, to parking cars, manning the entrances and cleaning up afterward.
Our mcpssTV crew broadcast 14 of those ceremonies live, with the 15th, Augusta Evans taped for re-broadcast. MCPSS thanks all who helped produce these ceremonies and wishes the Class of 2020 much success as they begin the next chapter of their lives.
"Thanks EVERYONE, to include parents, teachers, administrators, support personnel and STUDENTS for a successful ending of the 2019-20 school year, " MCPSS Superintendent Chresal Threadgill said on his Twitter page. "We DID IT ... TOGETHER! Now on to the next chapter!"