E.R. Dickson Elementary is named a CLAS Banner School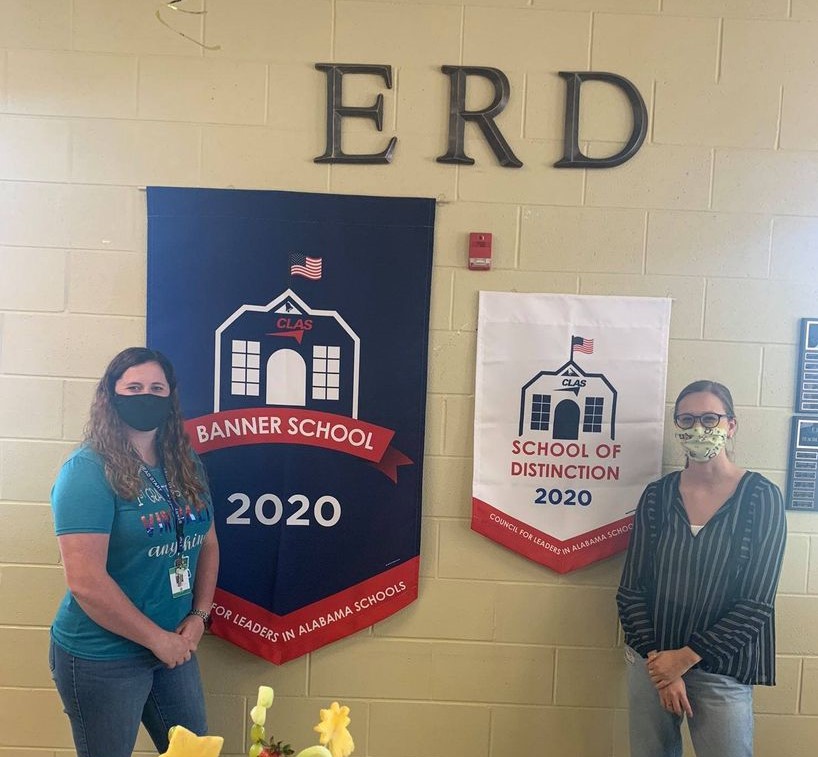 ---
E.R. Dickson Elementary has been named a CLAS Banner School! It's one of only eight schools throughout the state of Alabama to earn the honor from the Council for Leaders in Alabama schools, which gives it each year to schools with programs worthy of serving as models to other schools throughout the state.
E.R. Dickson was recognized for its L.E.A.D.ers of Technology program. The school held a celebration this week to celebrate the honor and demonstrate the STEM and robotics activities students have been learning at each grade level.
"We wanted to showcase the reason why we were selected, and it's all in the hands of the students. The students are the driving force behind this award," E.R. Dickson Principal Katryna Kinn said. "It just validates that what we're doing to enhance and increase STEM literacy is important, and we're getting them prepared for those careers in technology."
In the L.E.A.D.ers of Technology program, students build strong foundations in STEM literacy, preparing them to be future leaders in technology and STEM-related fields. Student leadership is observed daily through student use of tech tools; student facilitation of collaborative technological projects; and the student-led Tiger TV news program. As a Nearpod Certified School, an AMSTI Grant School, a Discovery Education Digital Literacy School and a Project Lead the Way School, E.R. Dickson allows students to participate in a wide variety of technological experiences that enhance leadership skills and scholastic achievement, including robotics and automation.
E.R. Dickson is one of five Mobile County Public Schools among the 32 statewide that were named CLAS Schools of Distinction. The others are Gilliard and Hutchens elementary schools; Clark-Shaw School of Math, Science and Technology; and Williamson High School and Middle Grades Preparatory Academy. From those 32 Schools of Distinction, E.R. Dickson and seven other schools around the state were selected as CLAS Banner Schools.
Congratulations to the students, faculty and staff at CLAS Banner School E.R. Dickson, as well as those at our four other Schools of Distinction!
E.R. Dickson CLAS Banner celebration