MCPSS Director of Army Instruction named Mobile Bay Area Veteran of the Year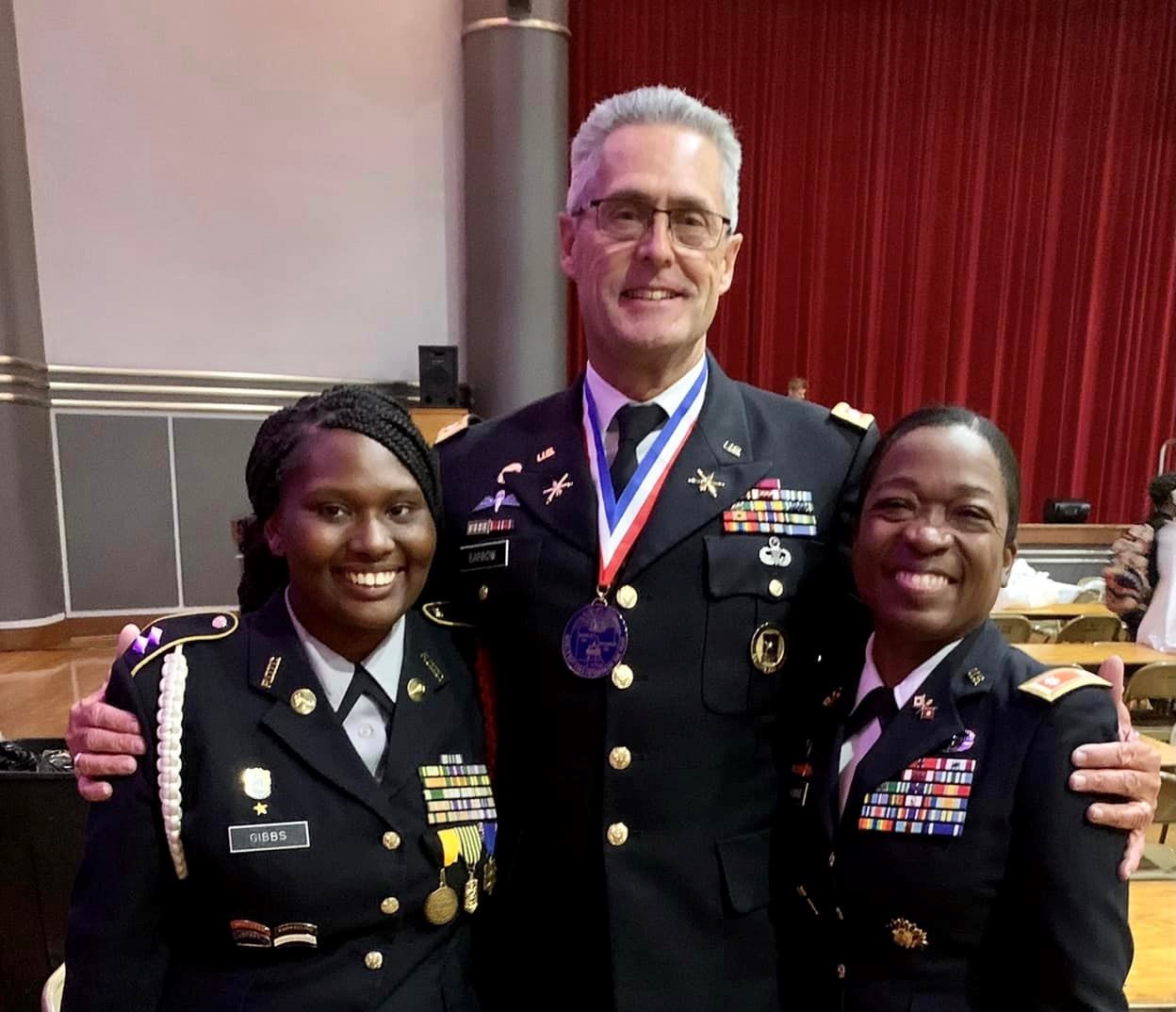 ---
LTC Robert F Barrow (U.S. Army, Retired) has earned another accolade. On Veterans Day, November 11, 2022, he received the Mobile Bay Area Veteran of the Year Award at the 2022 Veterans Day Honors Luncheon at Fort Whiting. LTC Barrow is the Director of Army Instruction at Mobile County Public Schools, a position he has held since 2013.
The Mobile Bay Area Veterans Day Commission cited LTC Barrow's achievement in creating the first JCLC/JROTC STEM Leadership Academy as one of the reasons he was selected Veteran of the Year, stating, "The success of this program has led to national recognition and approval by Cadet Command to expand this model across the nation." The Commission also credited LTC Barrow with implementing initiatives with the Alabama State Department of Education (ALSDE) to enable JROTC programs throughout the state to received embedded credits for mandated courses needed for graduation to include physical education and career preparedness. In addition, because of LTC Barrow's leadership, ALSED is now recognizing the JROTC completion certificate as a business and industry credential.
In 2021, LTC Barrow was named the top JROTC Director of Army Instruction in the nation. Major General John R. Evans Jr., the Commanding General for the United States Army Cadet Command, announced the honor, which encompasses all JROTC leaders in the United States and at Department of Defense schools overseas.
LTC Barrow is a past President of the JROTC Section of the Alabama Association of Career and Technical Education, past Chairman of the U.S. Army Cadet Command JROTC Program Advisory Committee, past president of the South Alabama Chapter of the Military Officers Association of America and past president of the Alabama Association of Career and Technical Education.