MCPSS donates over 3,500 toys in Stuff the Bus toy drive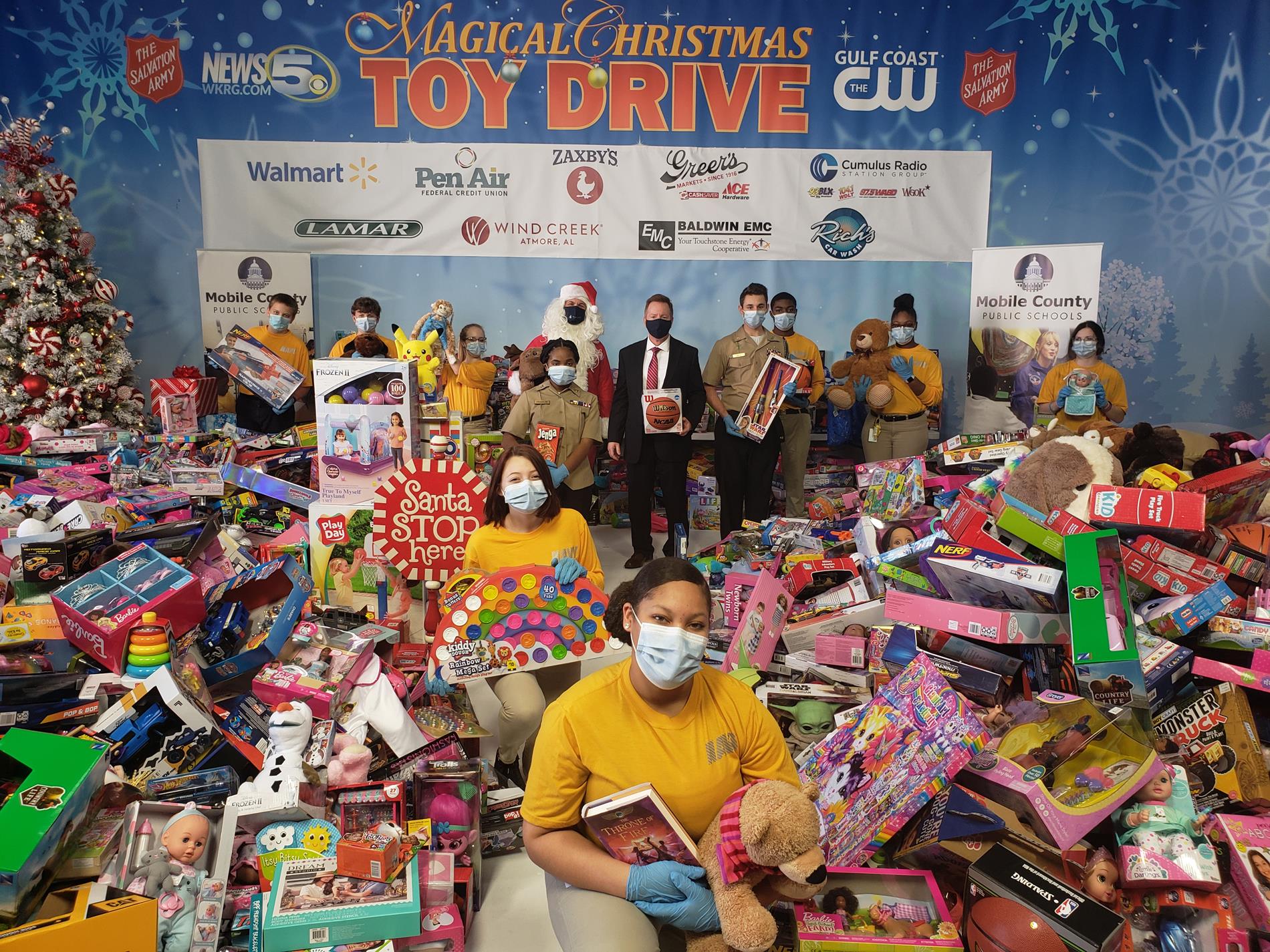 ---
Mobile County Public Schools collected over 3,500 toys donated from 35 schools and Central Campus in its annual Stuff the Bus toy drive.
Two buses crossed the county earlier this week to collect the donations and delivered them on Thursday to WKRG's Magical Christmas Toy Drive. They will be distributed to needy families throughout the Gulf Coast by the Salvation Army.
"This is one of our favorite days of the year," WKRG anchor Devon Walsh said. "I love the Stuff the Bus campaign. Thank you to all the students in the Mobile County Public Schools system and the teachers who make this happen."
Helping to unload the two busloads of toys at WKRG were Davidson High School Navy JROTC cadets, MCPSS Director of Operations Ernest Scarbrough, and the MCPSS Transportation and Communication departments.
"We always do it at our school and everybody always brings in toys," said Davidson NJRTOC cadet Nicholas Cully, who was among those helping to unload the toys. "It's a great opportunity to be here, to help unload toys, to help other kids. We do have people who are unfortunate, especially due to COVID-19. So we are very grateful to be here."
Mobile County Public Schools thanks all those who participated.