MCPSS congratulates 228 AP Scholars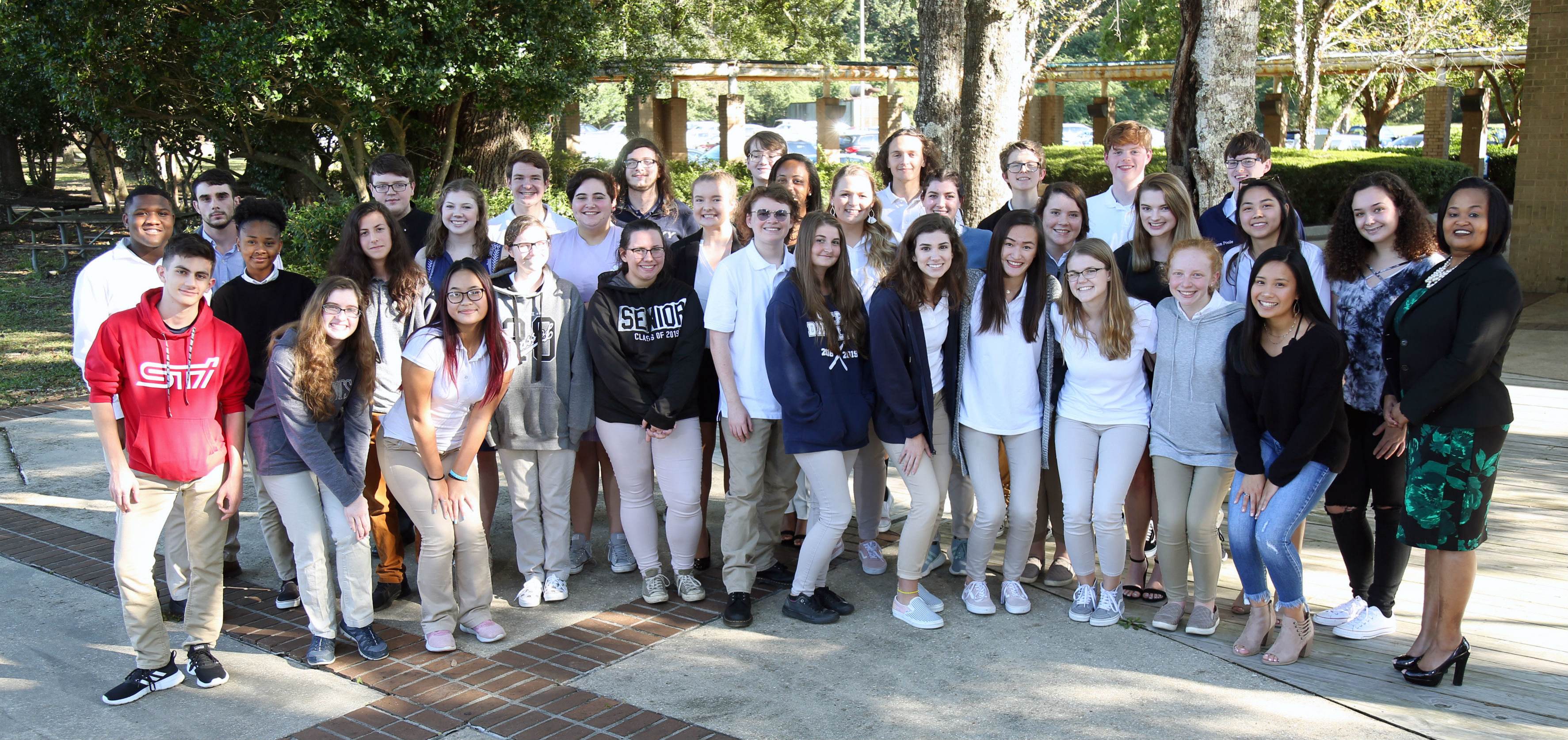 ---
A total of 228 Mobile County Public Schools students earned Advanced Placement (AP) Scholar recognition in 2019.
While some of these scholars are in college now, many who are still in high school or going to college in town were recognized by Deputy Superintendent Dr. Lakesha Brackins recently at MCPSS Central Campus.
"You all are truly Mobile County Public Schools' rock stars, because you have rocked a lot of things to be successful to be in the spot that you're in," Brackins said. "Therefore, on behalf of Superintendent Mr. Chresal Threadgill, I would like to personally congratulate each of you."
The College Board's AP program allows academically prepared students to take rigorous college-level courses, and they can receive credit from most colleges and universities for these courses if they earn a score of 3 or higher on an AP exam, which are graded on 5-point scale. AP Scholar status is granted to students who earn scores of 3 or higher on three or more AP exams in a given school year.
Five of these students earned National AP Scholar recognition, which is granted to students who receive an average score of at least 4 on all AP exams taken and scores of 4 or higher on eight or more of these exams.
Baker High School led the system with 119 AP Scholars, including three National AP Scholars. Baker is one of six schools in the state designated as an AP Capstone school, which allows it to offer several AP courses that aren't available elsewhere. Seventeen of Baker's AP scholars also earned an AP Capstone Diploma.
Davidson High School had 90 AP Scholars, including the system's other two National AP Scholars and one student who also earned an AP International Diploma.