School Board gives Superintendent Threadgill high marks on evaluation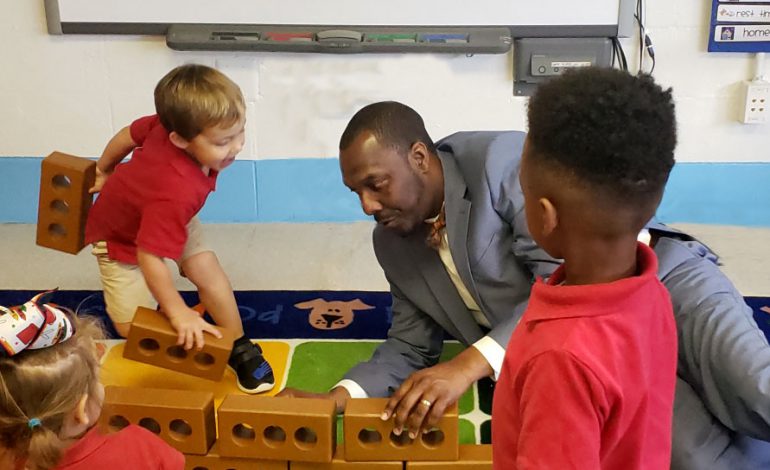 ---
The Mobile County Board of School Commissioners gave Superintendent Chresal Threadgill all 5's out of 5 on his annual evaluation, which was conducted during a special-called meeting on Thursday.
"You saved the system," board member Dr. Reginald Crenshaw told Threadgill, referring to a proposal the city of Mobile had considered to split away from Mobile County Public Schools. Mobile Mayor Sandy Stimpson has since stated publicly that he supports Threadgill and an initiative the superintendent has put in place to transform the district's lowest-performing schools.
Threadgill has fostered a positive relationship with the mayor and other city officials, meeting regularly and talking about ways the city and school system could work together to improve the community.
By law, school superintendents in Alabama are evaluated annually by their respective school boards. Threadgill took over as superintendent in July 2018, so this was his first evaluation.
Mobile County uses a state model, whereby the superintendent submits a self-evaluation for the board to consider covering six general areas with 4 to 10 subsets apiece. Overall scores for each area are calculated holistically, resulting in six total scores of 5.
"The only place I disagree with is where you gave yourself a 4 on area 4.1," said board member Dr. Bill Foster, referring to an item on facilities planning. "It thought it should have been a 5."
"You've done a really good job for our system," said board President Doug Harwell. "You've brought a lot of our teachers together. I really appreciate how you sometimes step out on a limb for this system. It's been a great experience working with you as the board president."
Here's a look at the general areas evaluated, with 1 being "unsatisfactory" and 5 being "excellent."
Performs as Educational Leader of the Schools – 5
Serves as Chief Executive Officer of the School Board – 5
Oversees Staff Personnel Management – 5
Oversees Operational Services – 5
Oversees Financial Management – 5
Directs Community Relations Activities – 5
Board member Robert Battles said Threadgill's attitude is helping him reach a high altitude as superintendent. "You have that innate ability," Battles said.
"I think you've done an outstanding job," added board member Don Stringfellow.