Clark-Shaw becomes only school in south Alabama to earn Cognia STEM certification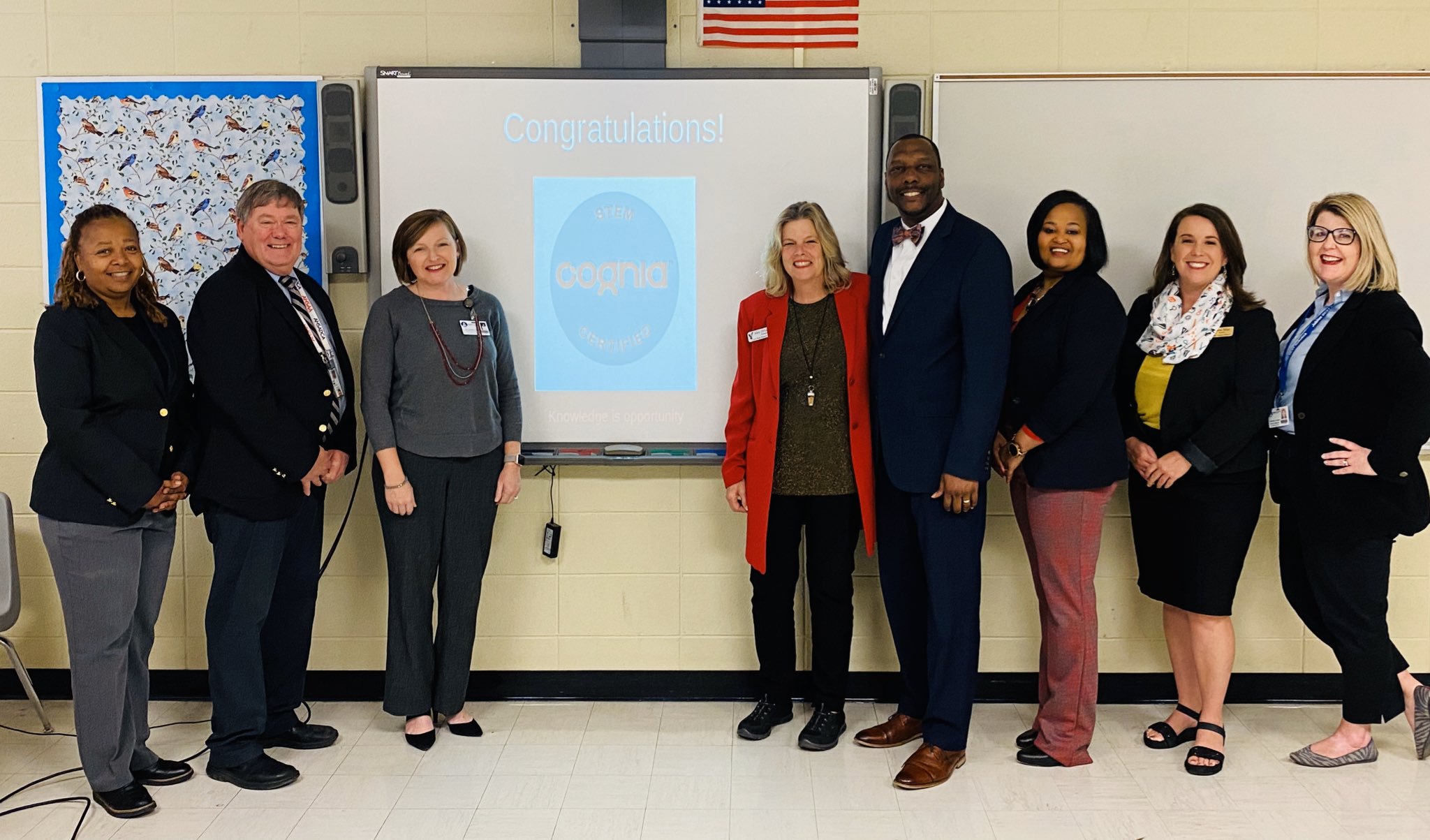 ---
Clark-Shaw School of Math and Science got some much anticipated good news Friday, as the school learned it has been awarded Cognia STEM Certification.
Clark-Shaw is the first school in the south region of the state to earn schoolwide STEM certification from Cognia, which spent two days at the school observing classes and interviewing students, teachers, parents, community and business partners and others.
"What this means for us is that we have again raised the bar," Clark-Shaw Principal Mary DiVincenzo said. "We know that we work really strongly with science, technology, engineering and math, and now the state actually recognizes our efforts, has been to our school, has looked at our evidence, has been in our classrooms. We are preparing our students for college and career."
Cognia is a network of educators that serves as an accreditation and certification agency for schools around the world. Teachers and administrators at Clark-Shaw spent almost a year preparing for the certification process, which included a self-assessment involving 11 indicators, and finally a final assessment by Cognia representatives last week. The school also created a website and YouTube channel, with videos by a student mascot, Dr. STEM.
The Cognia assessment team noted how STEM concepts are in use throughout the school, including school-wide participation in science fair projects and use of digital tools. Nakelya Mullins, head of the Cognia assessment team, said observations and interviews with students revealed that lessons being taught at the school are sticking with students.
"The work that you're doing is ingrained in the fabric here," said Mullins, principal of University Place Elementary School in Tuscaloosa. "Without a shadow of a doubt, they love their school. They talked about their teachers, the lack of discipline issues. They are aware of what's out there, and they are grateful they don't have to deal with some of the things that other middle schools are having to deal with, because they are so driven with their work. They have high expectations for themselves and they know their teachers have high expectations for them as well.
"You all are creating and maintaining a legacy here. You're writing your own narrative with STEM."
Clark-Shaw, one of four MCPSS magnet middle schools, is also a two-time recipient of the U.S. Department of Education's Blue Ribbon award.