New integrated system gives Davidson High enhanced security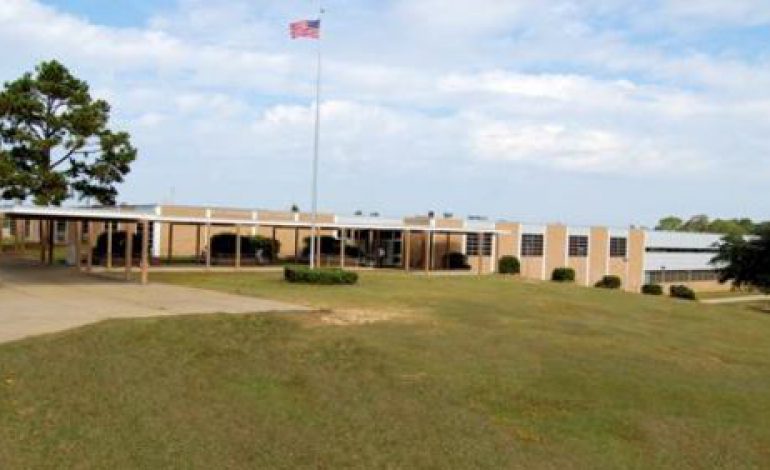 ---
The new cutting-edge and first-of-its kind Technology Integrated Security System (TISS) is now up and running at Davidson High School.
Engineered and built through a collaboration between the City of Mobile and Mobile County Public Schools, TISS integrates access control, a color-coded lighting system for emergencies such as a lockdown or fire, and several notification systems, including push notifications to computers, digital signage and an intercom. The central panel also gives automatic notification to law enforcement agencies when appropriate.
The City of Mobile secured a $400,000 federal COPS (Community Oriented Policing Services) grant and Mobile County Public Schools contributed $130,000 in matching funds to install TISS.
"This has been a wonderful collaboration between the school system and the city that will allow us to better protect our students and teachers," said Mobile County Public Schools Superintendent Chresal Threadgill. "Through this project, we have found a way to integrate advanced technology and our school safety procedures in such a way that in an emergency situation, the entire school would be able to react quickly and appropriately. This is truly a state-of-the-art security system that will allow us to keep our children safe, and I am proud of the work that our IT Department, our Security Department, and the City of Mobile have been able to do here."
James Barber, Public Safety Director for the City of Mobile, said the City of Mobile is grateful to have been awarded the COPS Office STOP School Violence Grant to install this security system at Davidson High School.
"We believe this extra layer of protection gives parents the assurance that their kids are safe at school. In the event of a threat or in-progress incident that compromises safety, response can be activated with the push of one button," Barber said. "The new security system even provides first responders knowledge of any developing situation prior to arriving on the scene."
Davidson began using TISS earlier this month. Students and staff have been trained on how to use and respond to the system. For example, if a tornado warning were to be issued, blue lights would illuminate throughout the halls and classrooms; digital signs throughout the school would notify students and staff that a tornado warning was in effect; and an automated message would play over the intercom. Students and staff would seek shelter in interior hallways and other specified safe locations as they have practiced in drills.
"This system will bring all of it together," said David K. Akridge, Executive Director of Information Technology for Mobile County Public Schools. "For example, if there was a situation in a hall or happening just outside the school, the principal could initiate with the touch of a switch a series of events that would trigger lights, trigger door locks and trigger intercom announcements."
MCPSS Director of Security Andy Gatewood said, "This is cutting edge. I do not know of another school system anywhere that has anything like this. There are so many capabilities with this program. A principal can notify first responders, restrict access and alert students to a threat, all with the push of a button."
The Technology Integrated Security System (TISS) joins other Mobile County Public Schools programs designed to keep students safe. MCPSS was the first school system in Alabama to be certified by the ALICE Training Institute for implementing safety strategies that go beyond the conventional lockdown. The school system employs resource officers, all with former law enforcement and/or military experience, who are in the schools daily getting to know students and who can assist and investigate discipline issues. The district utilizes the RAPTOR system, requiring visitors to scan their driver's license for background information. Officials conduct random canine searches. And MCPSS works with the City of Mobile, law enforcement and community agencies to identify potential obstacles or issues students face that may interfere with their academic success.