Chresal Threadgill honored as Alabama's Superintendent of the Year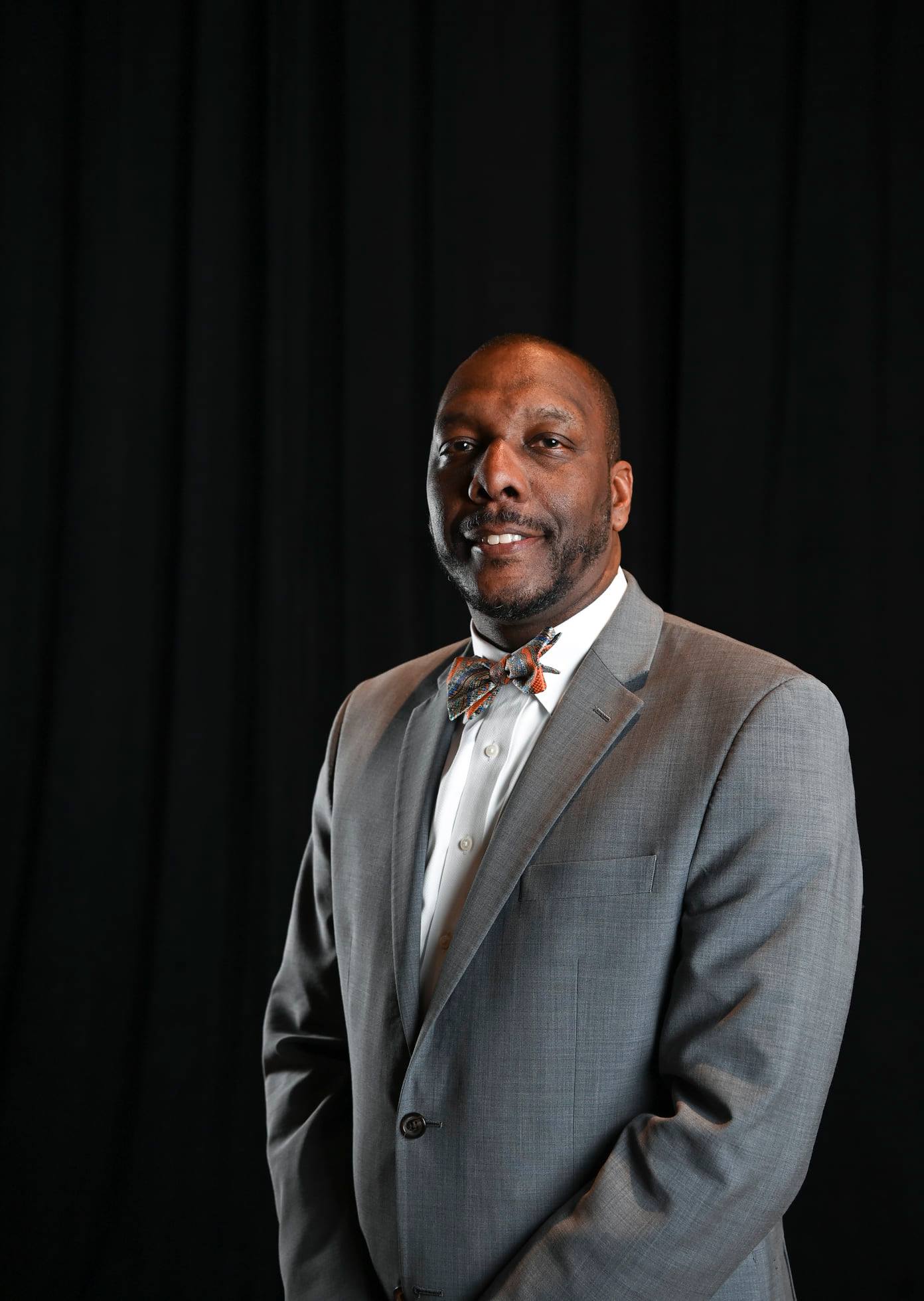 ---
Mobile County Public Schools Superintendent Chresal Threadgill was honored in Montgomery this week as Alabama's Superintendent of the Year, by the School Superintendents of Alabama.
"There's not a better, more committed educator in the state," Alabama Superintendent of Education Dr. Eric Mackey said of Mr. Threadgill, who has been Superintendent of Alabama's largest school system since 2018. "He's committed to his family, committed to his schools and his teachers, and he's committed to children. He wants children to have a better opportunity for the future, and that's what we need among leaders."
As Superintendent of Mobile County, Mr. Threadgill oversees 89 schools, 52,000 students, and 7,500 employees. He has overcome many challenges that the district had never seen before, including the COVID-19 pandemic. Under his leadership, Mobile County Public Schools received national recognition for broadcasting classroom lessons for grades Pre-K through 12 live on local television stations during a statewide stay-at-home order in the spring of 2020.
He is known for his outreach to the community, where he has gone outside the walls of the classroom to build lasting partnerships with other governmental agencies and organizations. His academic focus and innovation moved Mobile County from a C on the state's report card to a B. He has grown district leaders through a new Leadership Academy, and he has moved MCPSS toward becoming a one-on-one district with student laptops and devices.
"I just feel so proud that my colleagues think so highly of me," Mr. Threadgill said. "I just want to thank my team, my administrators, the whole MCPSS family, because without them, none of this would be possible."
"It's thrilling today to have him up on the state telling his story," Dr. Mackey added, "and to look out around the room and see all the people who are standing and clapping because he represents the values everybody in this room believes in."
Superintendent of the Year