Wilmer students go to the polls
Posted by Comm. Dept. in Schools | Comments (3)
Wilmer students have been busy with their own school campaigning! Student council candidates campaigned for office positions during the first two weeks of October.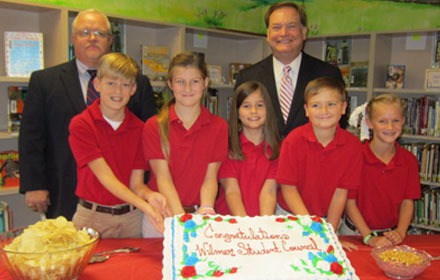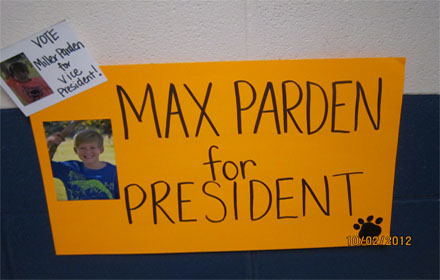 Candidates for student council office wrote and presented campaign speeches. Each speech was read over the school intercom during morning announcements throughout the week. Student candidates also made posters and other items with catchy slogans to hang along the school hallways. Students in grades 2-5 were able to vote for officers on October 3rd.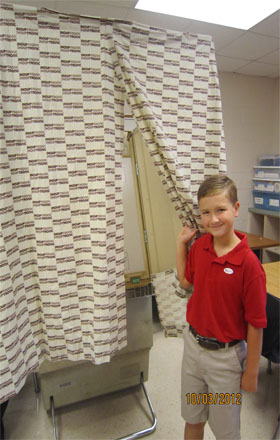 Real voting machines were provided so the students received a taste of a actual voting booth. Student council representatives were elected, later in the month. On Thursday, October 18th, the newly elected 2012-2013 Wilmer Elementary student council was inducted, the ceremony was hosted by special guest speaker, local news anchor, Bob Grip.
---
Comments on "Wilmer students go to the polls"
Congratulations to Rylan Parker , my grandson ; on being elected Student Council Treasurer for Wilmer Elementary !
My nephew was one picture...CONGRATS Wilmer Student Council!
Congrats to the new Wilmer Student Council!!
Add your comments: