Collier Elementary elects new student council members
Posted by Comm. Dept. in Schools | Comments (2)
School Board Member, Ken Megginson, assisted Collier Elementary in congratulating the school's newly elected 2012-13 Student Council Officers.

He applauded their leadership and the council's efforts to support campus and community service projects.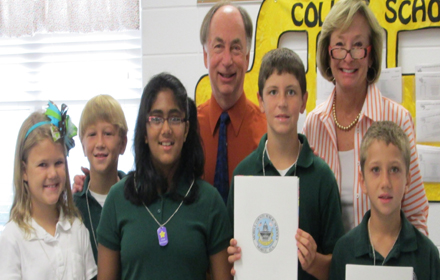 ---
Comments on "Collier Elementary elects new student council members"
Student Council is such a wonderful leadership program. We had one for the eleven years that I was a counselor in an Elementary School. It gives the children experience in leadership, service and teamwork.
An amazing group of students!
Add your comments: